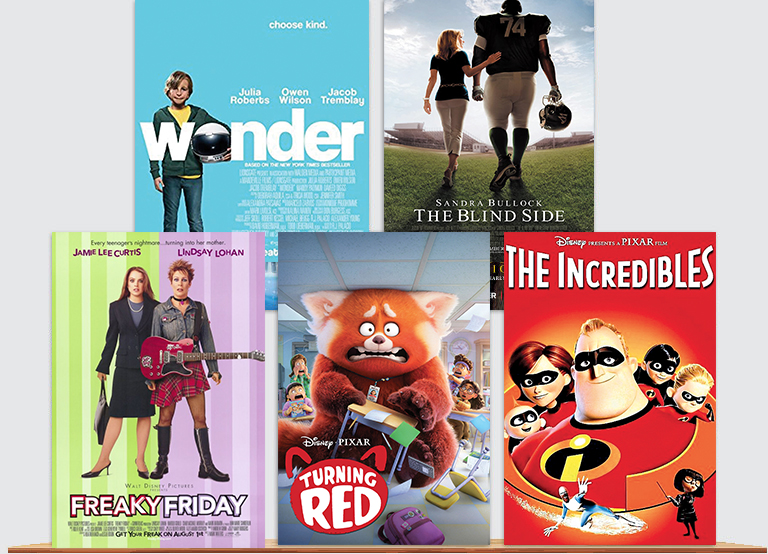 WONDER
Born with a disease that affects his facial features, Auggie Pullman is no ordinary boy, but that is because of his intelligence and deep love for space. But what happens when he starts attending normal school?
Available On: Prime Video
THE BLIND SIDE
This movie is based on the true story of Michael Oher—an African-American teen who had been in and out of foster homes and school systems constantly. The movie shows that blood is not the only thing that ties a family together.
Available On: Netflix
FREAKY FRIDAY
Tessa Coleman is a single mother with a teenage daughter, but their personalities are completely different from each other. Then one day, they wake up to realise that they have switched bodies! What happens next?
Available On: Disney+Hotstar
TURNING RED
Meilin is a teenager with a dorky and fun personality, but she is caught between being her mother's perfect little girl and the chaos of youth. Also, Meilin turns into a big red panda every time she gets excited!
Available On: Disney+Hotstar
THE INCREDIBLES
What do you get when you are part of a dysfunctional family of superheroes? Elastigirl stands up for her husband and kids and saves the world.
Available On: Disney+Hotstar