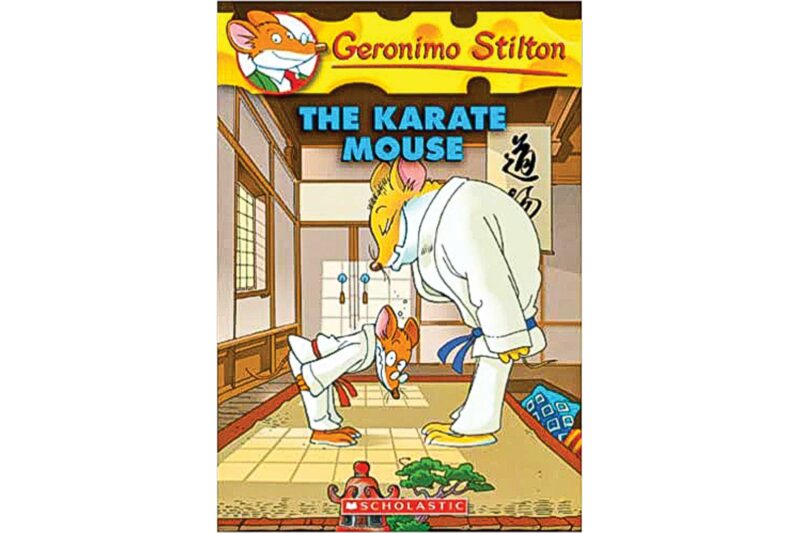 Written By: Geronimo Stilton
Reviewed By: Avyaan, Class 2, DPS, New Delhi
This book is about a mouse who won a karate championship. He knocked the other player out. He did a flying crescent kick and then did a backflip to knock that player out. He was really happy after winning. I love this book as I also do martial arts. And guess what, I can also do a flying crescent kick and a back flip!!!
I also recommend this book because its illustrations are hilarious. I would love to get this book added to my school library.
Available on Amazon.in