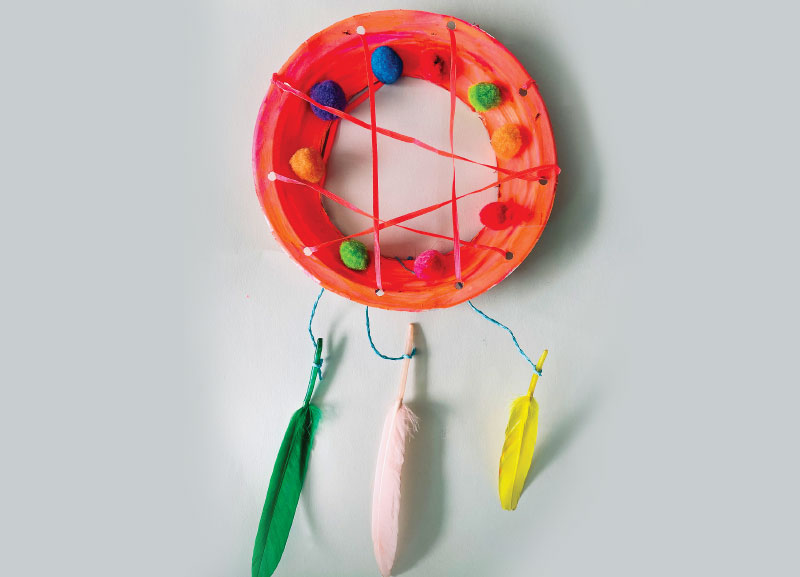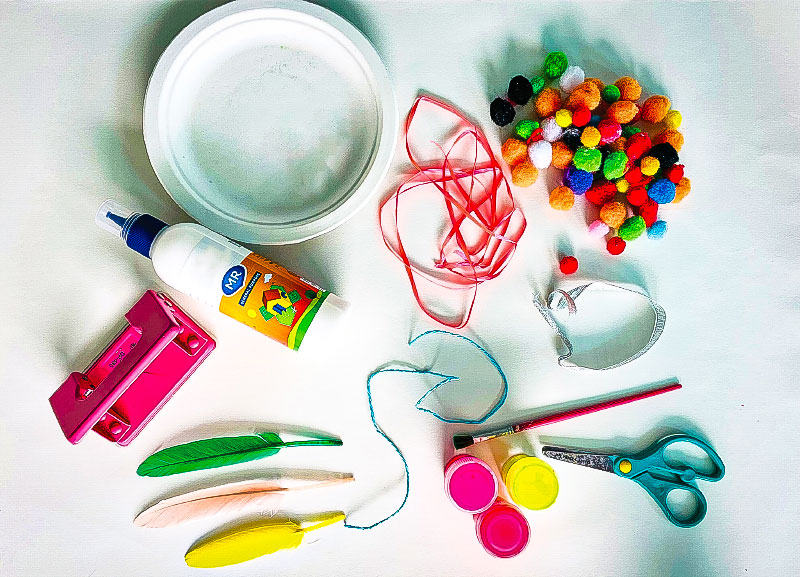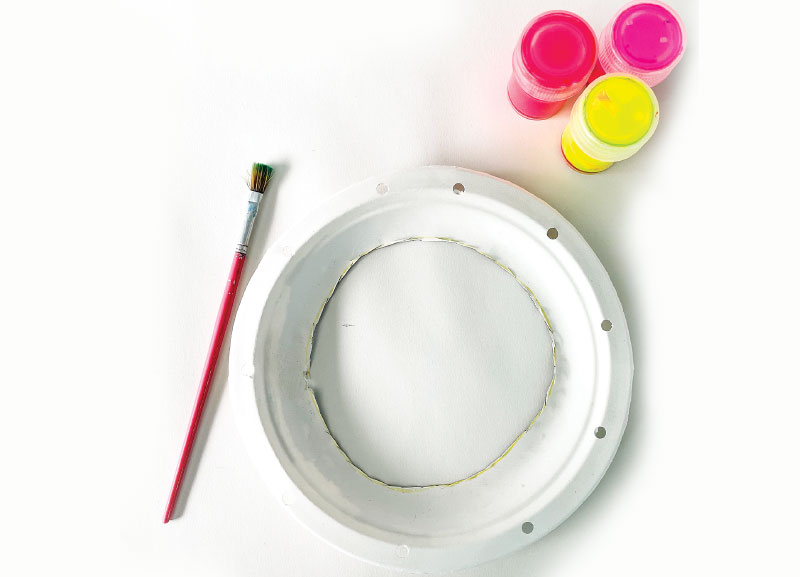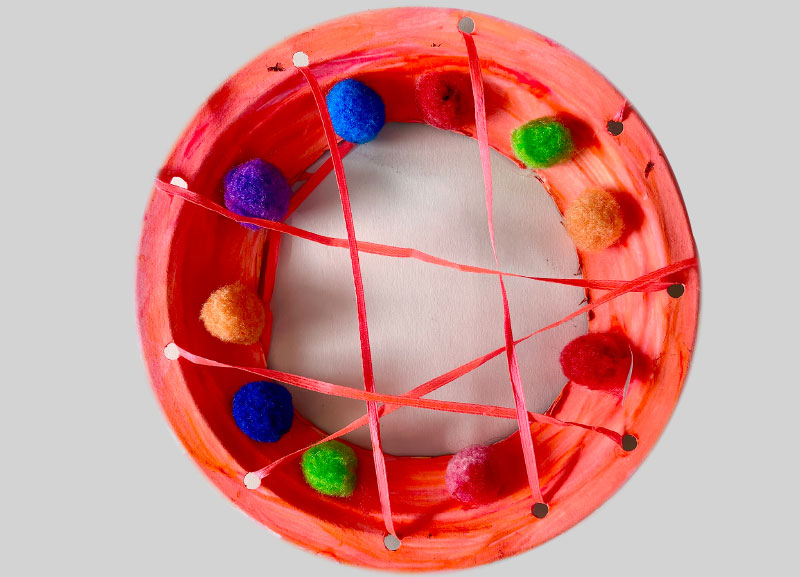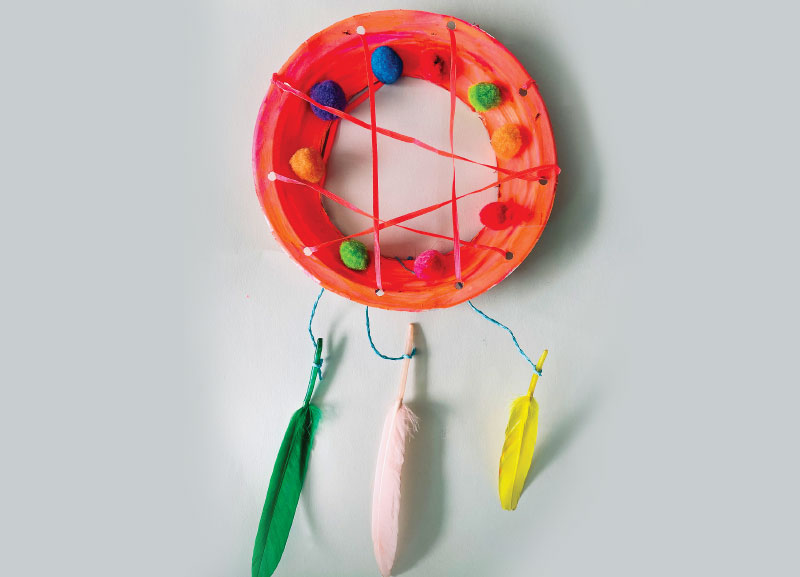 MATERIALS
3 to 5 feathers
Glue
Paper punch
Paper plate
2 types of string
Ribbon
Pompoms
Scissors
Paints and brush
METHOD
Punch holes around the paper plate at regular intervals.
Cut out a hole in the centre of the paper plate.
Paint the paper plate a nice bright colour.
Using one of the strings, lace it through the holes around the paper plate.
Stick pompoms around the centre hole of the paper plate.
Cut the other string into equal parts and tie the feathers to the end of each. Glue the strings to the bottom of the paper plate so the feathers are now hanging.
Tie a ribbon through a hole at the top of the paper plate.
Your dreamcatcher is now ready! Hang it up indoors or outdoors and enjoy!
Abha Shah is the founder of PodSquad, which creates and sells children's educational toys and games for ages 1 to 10 years with a range of themed activity boxes focused on early childhood learning and development. PodSquad also runs an online community sharing ideas for home-based activities to help children learn important concepts and skills through play, called the PodSquad Activity Zone. Follow them on Instagram @podsquadbox.