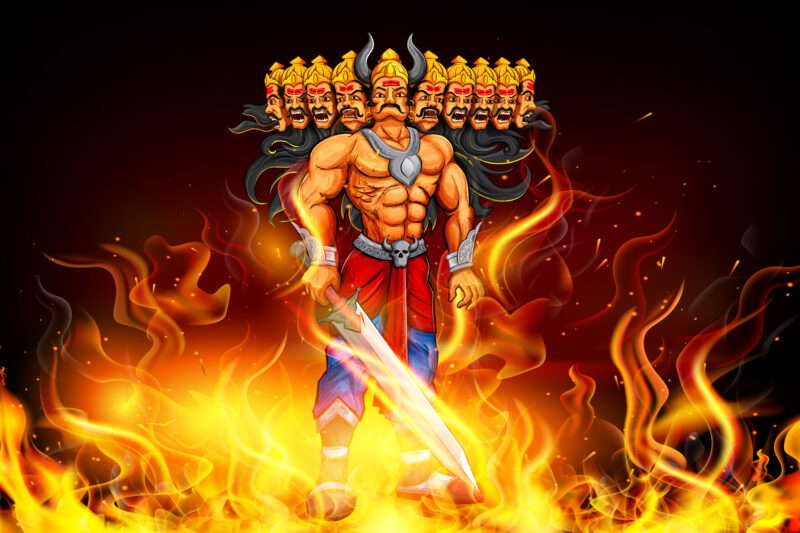 I came home exhausted after a long day in my school. It was all about Sri Ramanavami skit today morning. I always had a doubt about Ravan being portrayed in a negative sense. Today I got a chance to express all about Ravana to the students. I felt proud while expressing my thoughts of Ravana as a narrator in today's skit.
I am Shreyas standing before you to say the facts about Ravana. The Chess game also known as Chadarangam was created by Ravana. He was the one who derived musical notes. He was the master of Vimana Shastra. He was the one who introduced the science of Astronomy to the world. He was the greatest administrator. The people of Lanka had a great amount of vegetation, water canals and it was like a festival everyday for them in their kingdom. Yes, he was the great devotee of Shri Rama too.
Ravana's original name was Jaya. Jaya and Vijaya are brothers and they are the gatekeepers of Vaikuntam, the abode of Shri Maha Vishnu.