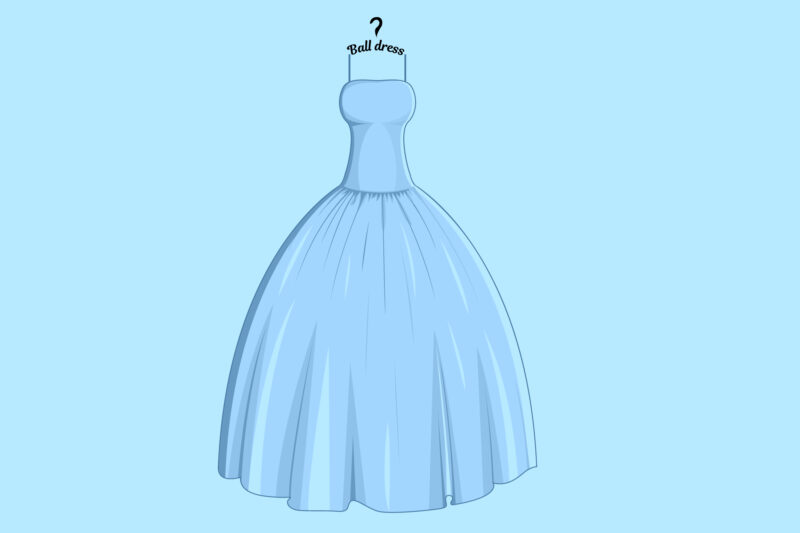 Last Saturday, my mum bought a new dress. She wanted to wear that dress on Eid.

One day, my mum went to our neighbors house. Me and my elder sister were at home. My sister was doing her homework in her room. And I was playing in my room, then I saw my mum's new dress that she bought on Saturday. I decided to wear it and see that how it will look on me, after wearing it I felt very hungry so I got some juice from the fridge. I came to my room and started drinking it, suddenly I sneezed and then the juice dropped on my mum's new dress. It was all ruined by me.

Then, I quickly took it off and I was thinking that my mum will be very angry with me and she will feel sad about this. But then ,one idea came to my mind that I will tell a lie so that mum will not be angry with me and she will never know that I have ruined her new dress.

After ten minutes my mum got back home and then she said to me, "We will be going to Indore this week," then I asked my mum "Will we be there on Eid also?" She replied, "Yes, we will be there on Eid too."

I ran to my room and kept my mum's dress in my cupboard because then my mum would not be able to find it .Then,my mum totally forgot about that dress and she didn't ask anything about it. After some days, I also forgot about that dress and I didn't think or ask about it.

One day, my mum knocked on my room door and said, "Please let me in, I want to arrange your cupboard. "Then I replied "Of course, just a minute I am coming."

Just then, I remembered about the dress that I keep in my cupboard. I quickly ran to my cupboard and took the dress and then, I put it under my pillow and opened the door. My mum entered the room and started folding and arranging my clothes. After five minutes she finished her work and got back to the kitchen and started cooking food. I knew that she will be arranging her cupboard also because she has arranged mine too. I was scared that she would arrange her cupboard so she would notice where her new dress is.

Then the next day, my mum said, "We have to go to Indore tomorrow." as I had already told you about this. I went to my room and started packing my stuff in my bag and I also carried my mum's new dress. While she was packing her bag she realized that her new dress was missing, she asked me and I replied "Yes, I know where your new dress is." I replied this to my mum because I also realized that honesty is the best policy. My mum asked "Where is it?" I replied

"I dropped the juice on your new dress, it's in my room." My mum didn't say anything to me because I was honest.