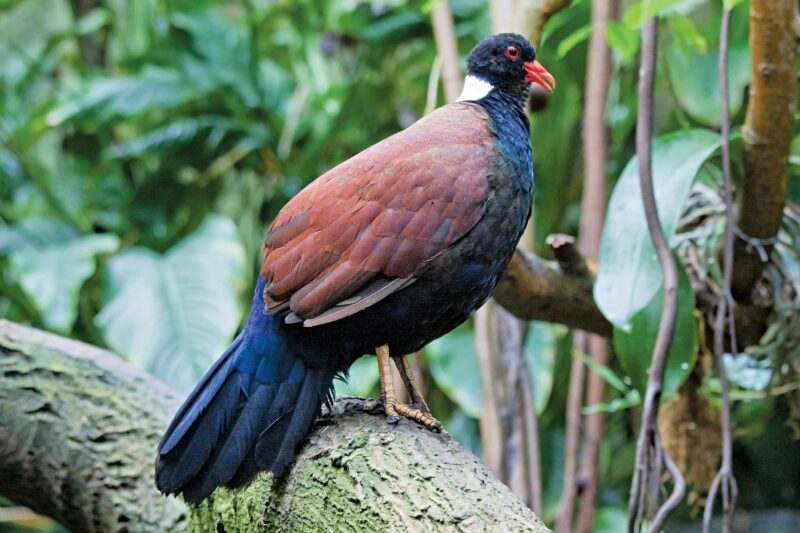 December 16, 2022
Scientists have rediscovered the black-naped pheasant pigeon, an extremely rare bird, in Papua New Guinea. The bird was last seen around 140 years ago and was believed to be extinct. This year, The Search for Lost Birds team, which is a collaboration between Bird-Life International, American Bird Conservancy and Re:wild, conducted an intense search for the bird for a month on Fergusson Island in Papua New Guinea.
The team set multiple camera traps on Mount Kilkerran and interviewed hunters who had spotted the pigeon and heard its call. Footage of the bird was captured in the last days before the researchers planned to leave the island.
Did You Know?
The black-naped pheasant pigeon is critically endangered and scientists hope that its rediscovery will prevent the species from becoming extinct.
Image Source: wikipedia.org