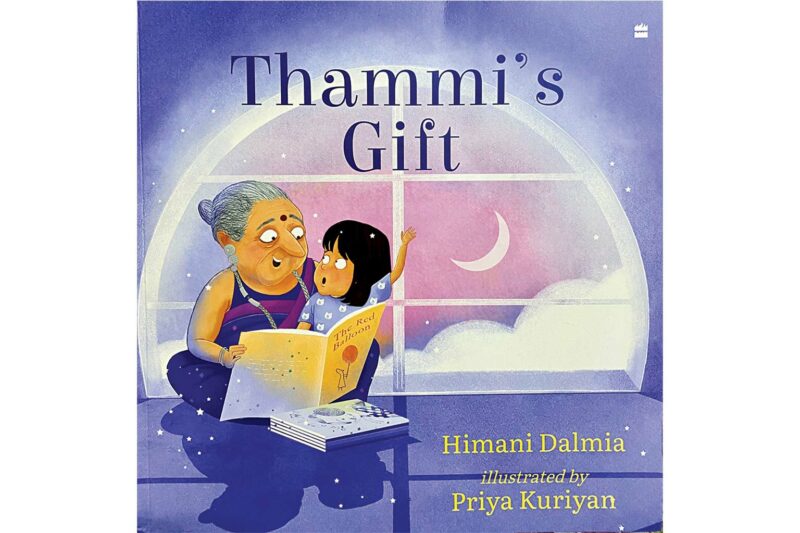 Written By: Himani Dalmia 
Illustrated By: Priya Kuriyan
The book is about Thammi and her gift to her grandchild—the gift of reading and a love for books. When five-year-old Devika started school, she was scared—scared of falling, of strangers, of making new friends and of being away from her parents. But Thammi's words, 'step by step', kept her going one small step at a time. As Devika spends time in the library that Thammi has curated, she overcomes her fear and discovers the healing power of books.
The character Thammi is based on a real-life person, Bandana Sen, who was one of India's best librarians. She turned libraries into magical spaces filled with the choicest of books, each curated with love and care. This is a must-read for every child, those who love books and those who are yet to discover their magic!
Published By: HarperCollins Children's Books | www.harpercollins.co.in
Recommended Age: 7+ years
Price: ₹399
Available on Amazon.in