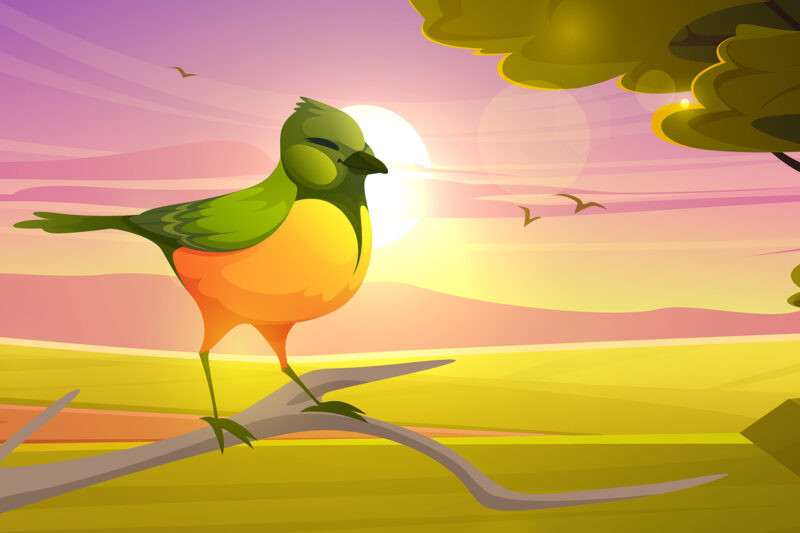 It is morning and the sun is shining bright.
The little bird is flying to right
It's goal is to fly to the east and enjoy a peacefully feast…
He saw the trees..!
He saw the lakes…!
He saw the rivers..!
He saw the grass…!
It is almost night and the moon is shining crystal white.
The little bird saw orchard of fruits and stopped to a bite.
It finished his goal and had a nap to enjoy a lovely time…!