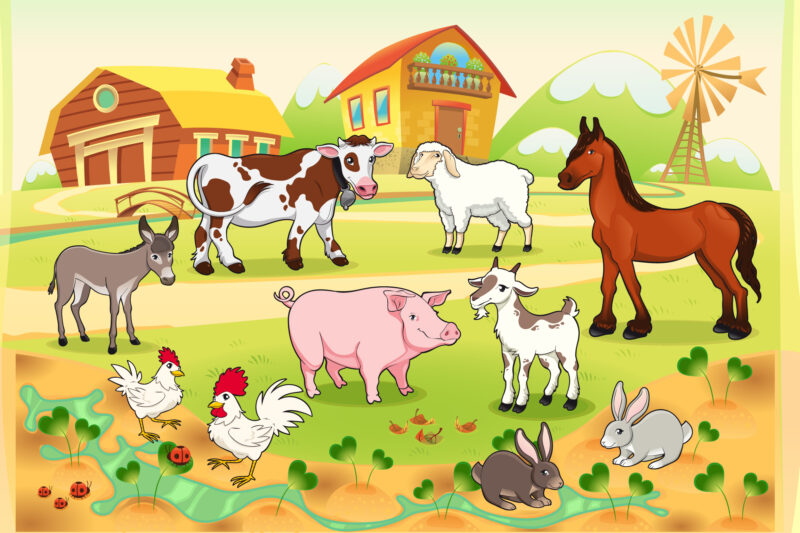 One plus one makes a two,
Who gives us milk and also says moo?
It is the white big cow,
Who is resting in the shed now.
Two plus two makes a four,
Who says meow from behind the door?
It is the fury, little cat,
Who sits all day on the door mat.
Three plus three makes a six,
Who comes running and all over licks?
It is the cute, cuddly dog,
Yesterday, I saw chasing a frog.
The frog croaks and the dog barks,
They all stay inside the parks.
Four plus four makes an eight,
The birds come together and say tweet tweet.
Five and five make a ten,
Cluck, cluck says the chickens and so does the hen.
We all live under the care of someone greater,
Let's take care of our Mother Nature altogether.