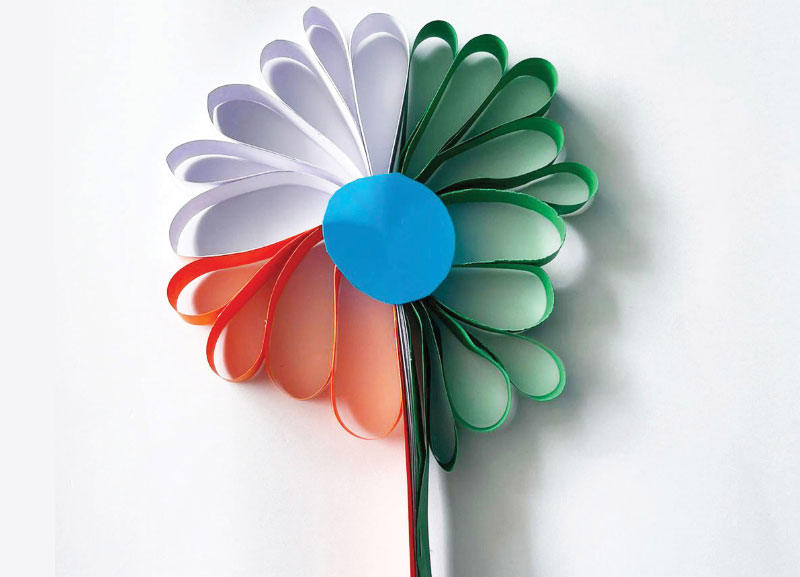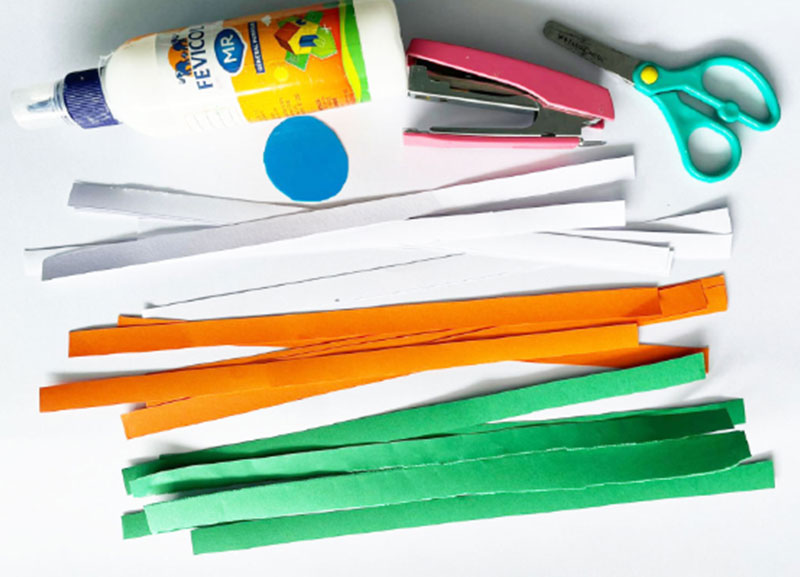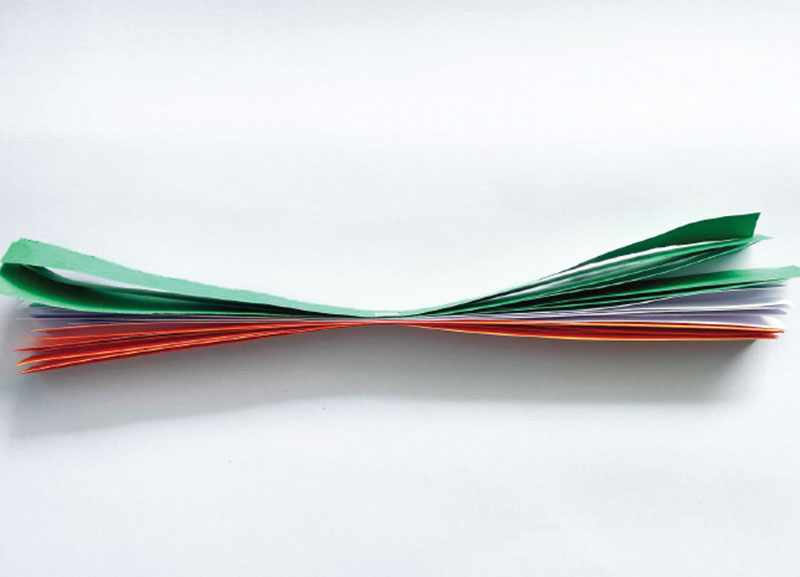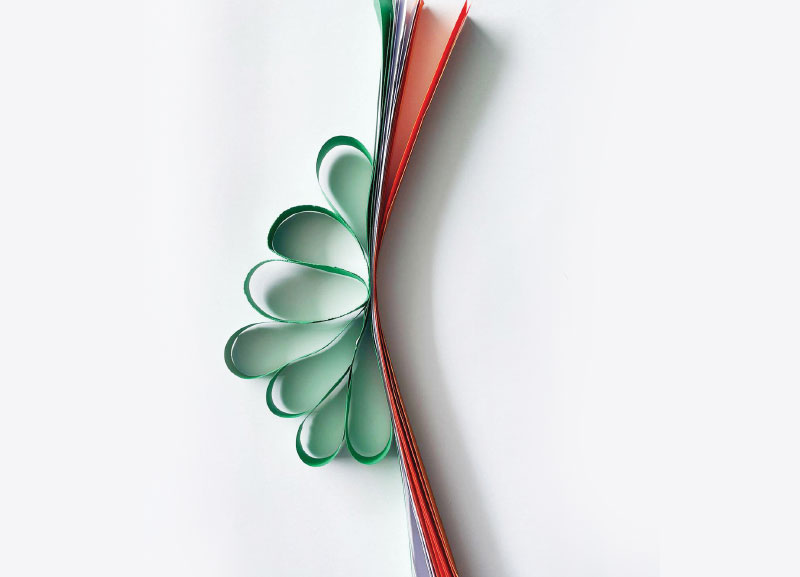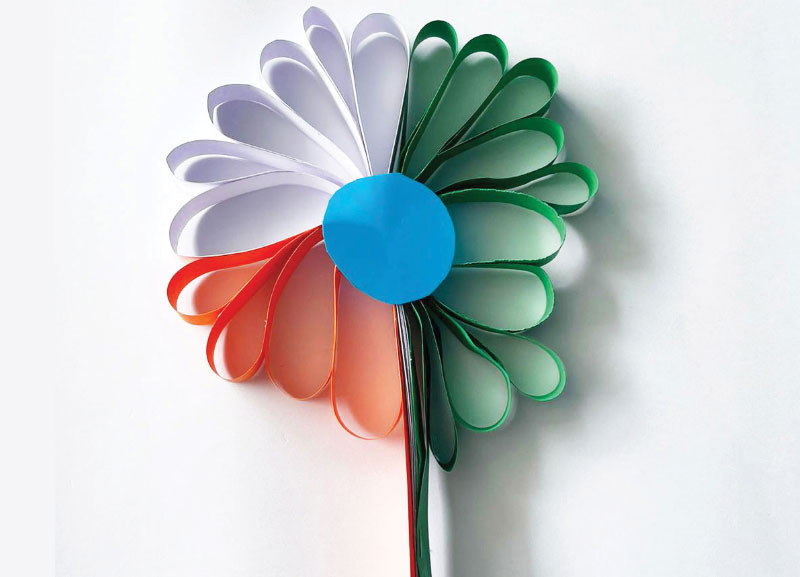 MATERIALS
Orange, green, white and blue chart/ craft paper
Scissors
Glue
Stapler
METHOD
Cut the coloured craft paper into strips of 0.5-inch width. Cut 6 equal-sized strips of each colour.
Arrange them in the order of orange, white and green as shown and staple them together at the centre.
Bend each strip to create a petal towards the centre (where it is stapled) and stick it.
After all the strips are glued towards the centre, stick a blue circle on the centre.
Your tri-coloured flower is ready! Create many such flowers and decorate your house to celebrate Republic Day!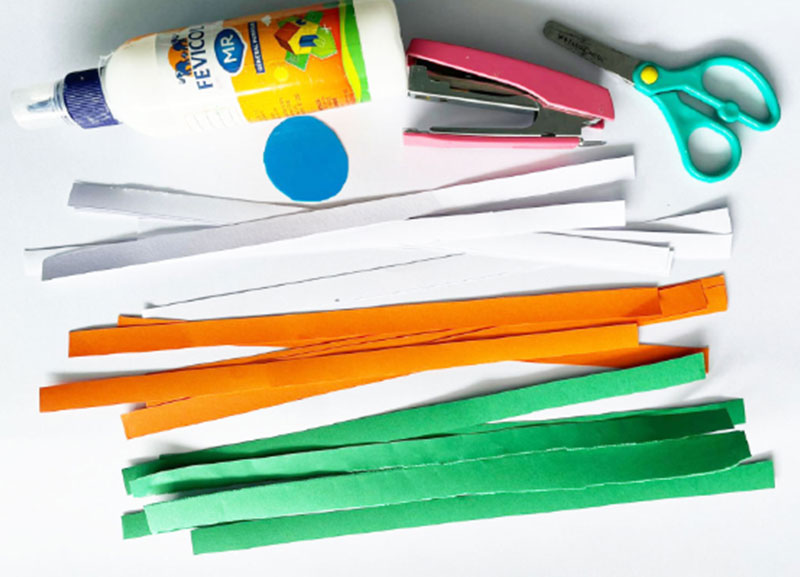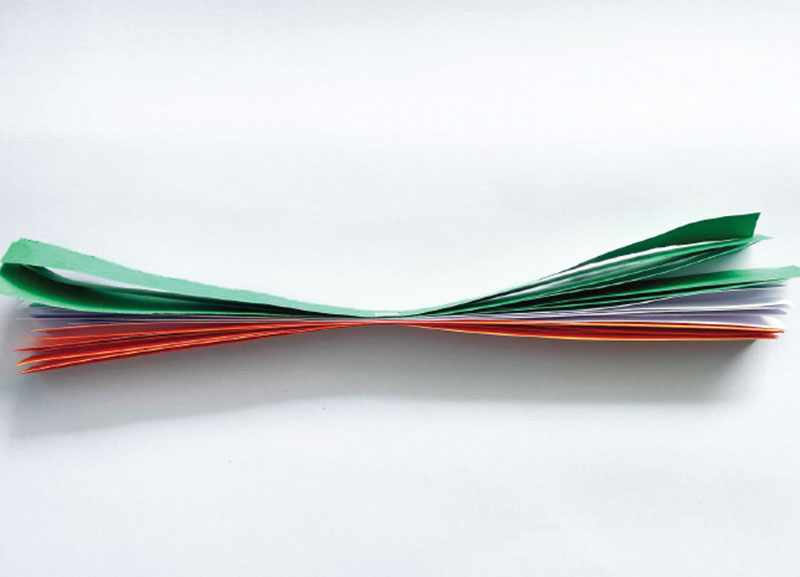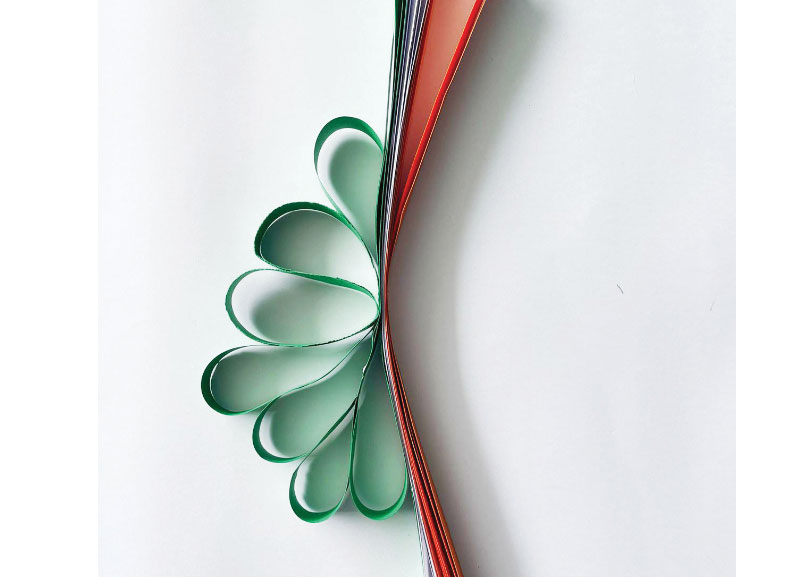 Abha Shah is the founder of PodSquad, which creates and sells children's educational toys and games for ages 1 to 10 years with a range of themed activity boxes focused on early childhood learning and development. PodSquad also runs an online community sharing ideas for home-based activities to help children learn important concepts and skills through play, called the PodSquad Activity Zone. Follow them on Instagram @podsquadbox.