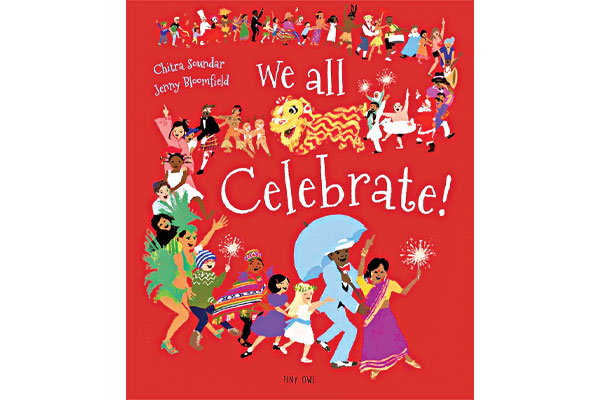 Written By: Chitra Soundar
Illustrated By: Jenny Bloomfield
This 40-page, brilliantly illustrated book is about celebrations across the world. It is divided by seasons and talks about different New Years, religious and food festivals, carnivals and a lot more. It has amazing facts about these celebratory days too. For example, did you know that just like La Tomatina in Spain, people in Australia celebrate the Chinchilla Melon Festival, where melons are weighed, eaten, smashed and thrown for one whole week! The book also tells you about festivals you've probably never heard of, such as the Hungry Ghost Festival that is celebrated in Southeast Asia. It's a great book that teaches children about a variety of festivals in a simple and colourful way.
Published By: Puffin Books | www.penguinrandomhouse.com
Recommended Age: 7+ years
Price: ₹250
Available on Amazon.in