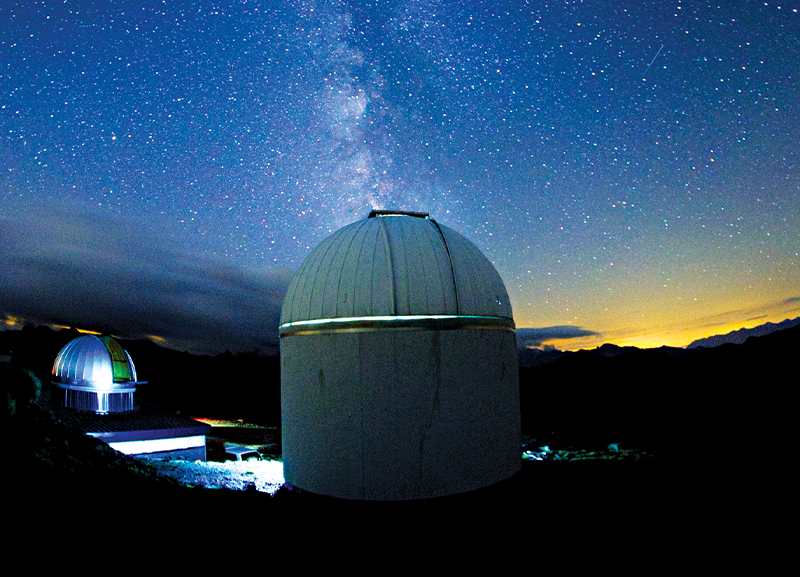 July 16, 2022
India has commissioned the world's first liquid mirror telescope specially designed for astronomy. Called the International Liquid Mirror Telescope (ILMT), it will be installed at an altitude of 2,450mts at the Devasthal Observatory campus of the Aryabhatta Research Institute of Observational Sciences (ARIES) in Uttarakhand.
Unlike conventional telescopes that use glass mirrors, liquid mirror telescopes use a reflective liquid, usually mercury. When rotated at a fixed constant speed along the vertical axis of the telescope, the mercury forms a paraboloid-shaped reflecting surface that acts as a mirror, collecting and focussing light. The light that is reflected passes through a multi-lens optical corrector, which produces good images over a wide field of view.
Did You Know?
The ILMT, which is also Asia's biggest liquid mirror telescope, will use around 50 litres of mercury.