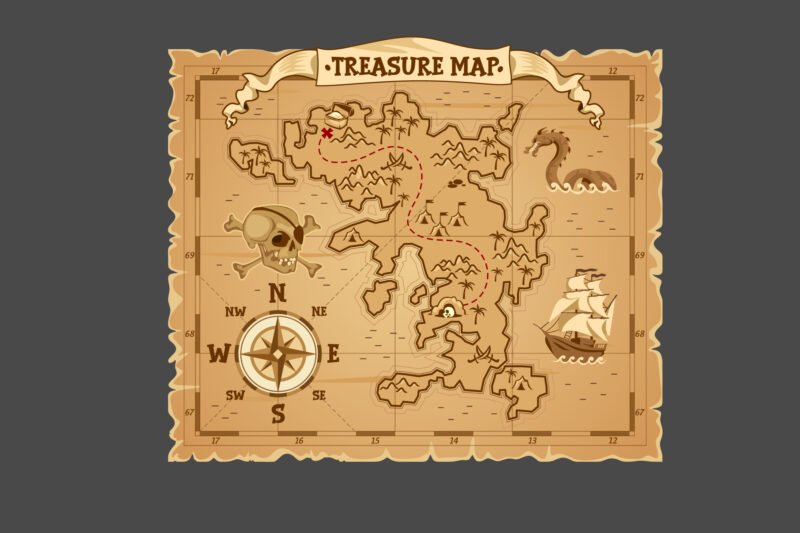 Two days ago Shyam's grandpa died. His mother and father and he came to his grandpa ancestral home for the funeral. Shyam was always intrigued by the room at the 1st floor at the house.
Day after day at the home, he always wanted to go up and see what was there. Why was he intrigued? His grandpa and grandma had said there was something important there. Shyam was not so well off. His father was a cleaner at a hospital in Dinger Creek. There was a room in the 1st Floor of the bungalow. His grandfather told him to never go there.
He thought why shouldn't he go and check though his parents forbid him? They did not know themselves what was in there? At night, he crept upstairs and went inside the room.
It was a queer place with brown tiles and a desk with a paper. "What is this?" Shyam said. It was a treasure map!! He figured out that the treasure was in the Island of Doom. That place was well known for strange signals and whirring sounds, hence the name. He wanted to hunt for the treasure, but how would he go there? He remembered a boat by the old shack near the bungalow. He took the boat and oars and rowed at full speed toward the island.
In the night, he could find it due to the strange glowing signals in the island. When he reach there, he saw only sand and a torch, which was the signal! And the whirring sound was a machine for mining, old and broken. Then he realized this island was famous for treasure buried by pirates hundreds of years ago!
He had read about it in an old book. Then he remembered that his grandfather worked as a mining company founder and must have found treasure, but hidden it to protect it against robbers and thieves. He hid the map in the room. He found out where the treasure was and dug it out. He went back in the boat and woke his mother and father.
They used the treasure to buy a good house and send Shyam to a prestigious school and build a resort in the island. They lived happily ever after.