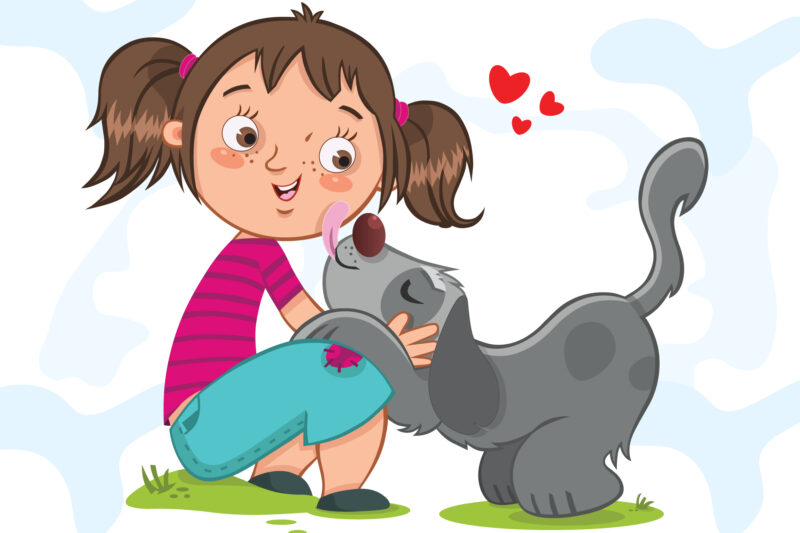 No, this is not the Simba from the movie 'Lion King'. This is my experience with an amazing dog who I got to pet for a day.
During my last winter vacation, I was at my grandparents' house in Dehradun when I heard that their neighbours had to go somewhere urgently for a day. They had a dog named Simba and they couldn't possibly take it with them. So, they left him in our possession.
I love dogs, so I was ready for a fun-filled day with Simba. I immediately started stroking and patting him, and he kept on wagging his tail. I could tell that he was excited to meet a new person, and he had already taken a liking to me.
I had an impression that dogs don't usually smile, but I swear, this one did and it wasn't for a selfie.
I let him sniff the bushes around the house (because he wanted to), and I let him eat a few flower petals. After that, I started playing with him. We played fetch with my favourite ball. But at one point, I hit the ball too hard. It bounced on the ground and went right over the garden wall. We went outside to look for it but couldn't find it anywhere. I was sleepy, so I decided to take a nap. Simba came along with me. After about an hour of sleep, I woke up.
And guess what I saw when I opened my eyes?
Simba smiling at me, holding my favourite ball in his paw.
In the evening, guests were coming to my grandparents' house. That's when I found out that Simba had a stomach of steel and was a big foodie. My grandmother had made a very big batch of potato fritters and pudding. But as soon as she put them on the table, Simba pounced on them and ate them all. My grandmother who rarely smiled seemed a little upset in the beginning, but looking at the Smiling Simba, she also smiled.
With these amazing instances in the company of an affectionate dog, I had the most memorable day ever.