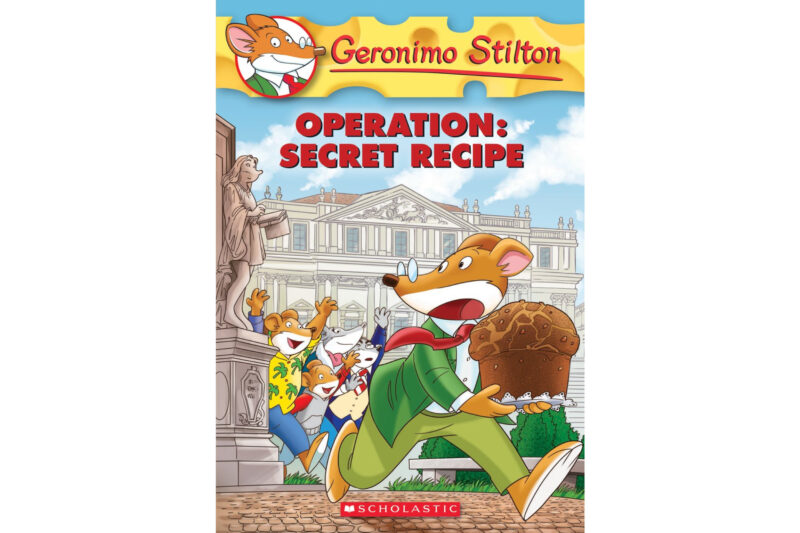 Book name: Operation Secret Recipe by Geronimo Stilton.
The Author of the book is Geronimo Stilton.
The genre of this book is fiction. Sub genre is fantasy and adventure.
The story is set in Milan, Italy. The main characters of the book are- Geronimo, Thea, Trap, and Benjamin. Geronimo and his family travel to Milan, Italy for a special event: The unveiling of the precious parchment containing the original recipe for Panettone which is a traditional sweet holiday bread. But right before the unveiling, the recipe gets stolen! Two events that struck me: first, I was excited to know the unveiling of "Panettone" and second: I wanted to know who was the real thief was! While reading the book, I was very curious to know who is the real thief and will Geronimo get arrested?
So who is the thief? Can anyone catch the thief and save the blame which is on Geronimo?. To know what will happen next, it's important to read the book – the operation secret recipe by Geronimo stilton. The genre of this book is fiction and mystery. I will rate this book 9/10 because the story is written very well. The language is easy to understand, gripping and the story line is adventurous. It keeps me hooked till the end.