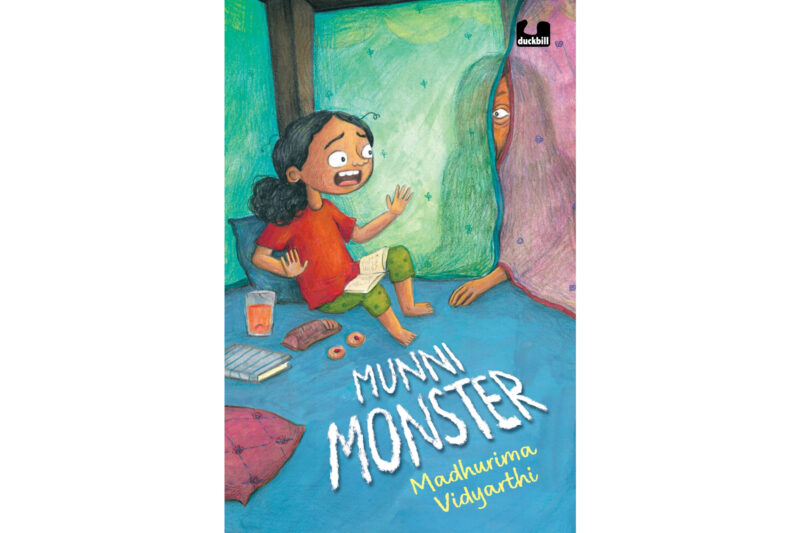 Book: Munni monster
Author: Madhurima Vidyarathi
Illustrator: Tanvi Bhatt
Munni is horrible and disgusting. She takes it all, will anything be left for me?
This book is about a 10 year old girl named Mishti who has a wonderful life with her best friend Ria and her family,until Munni the Monster steps in her life.She looses her friend and is no more happy. She is insecure and disturbed. She hates Munni so much that she wants Munni to be dead.
Will she ever be able to make Munni part of her life and family?
Will her difficult changes ever turn into love for her disabled grandmother?
The genre of the story is Fiction and the setting is Mishtis house and her school.
The author has used Imagery, mood, characterization and Mishtis point of view.
Tanvi Bhatt, the illustrator has drawn self explanatory imagaes. And so together they have created this mind changing book.
I rate this Book 5 out of 5.