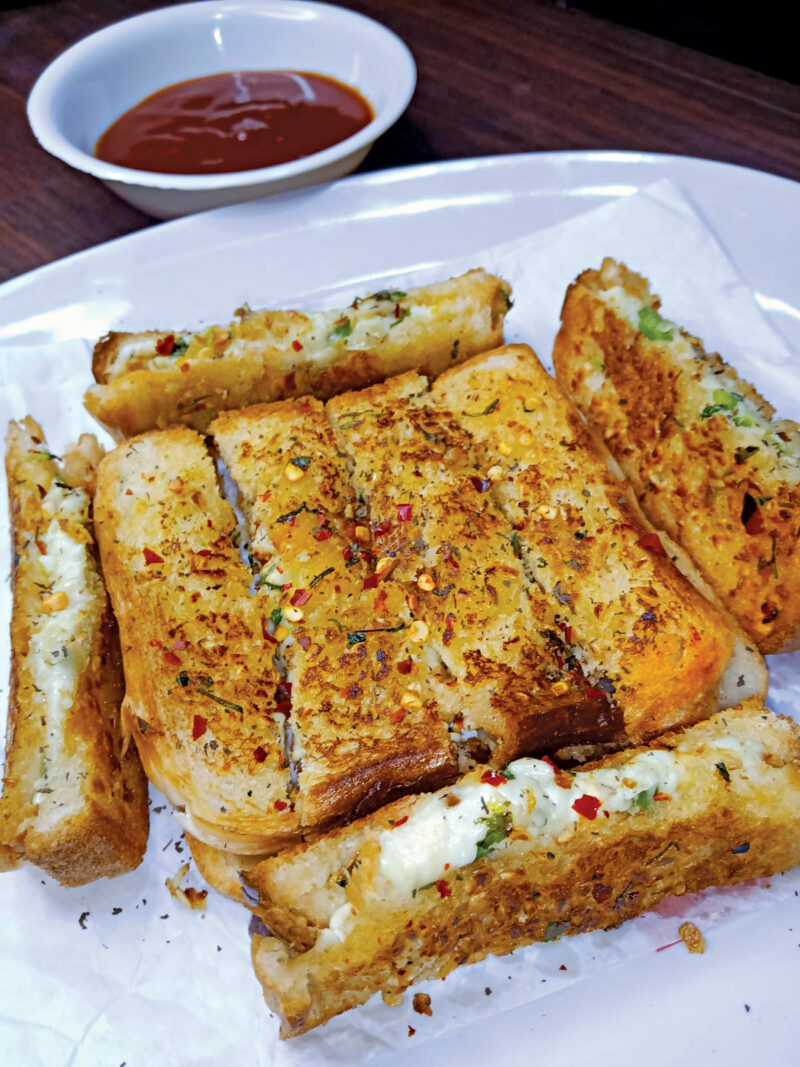 INGREDIENTS
For the Garlic Mixture:
4 teaspoons chopped garlic

2 tablespoons butter

Handful coriander leaves

1 teaspoon chilli flakes

1 teaspoon oregano

A pinch of salt
For the Breadsticks:
4 slices bread

Prepared garlic mixture

4 tablespoons cheese, diced

4 tablespoons capsicum,

chopped

Oregano, a pinch

Butter for cooking
METHOD
Mix the chopped garlic, butter, coriander leaves, chilli flakes, oregano and salt. Your garlic mixture is ready.

Take a slice of bread and apply the prepared mixture on it.

Add diced cheese and chopped capsicum and sprinkle some oregano on top.

Add a second slice on top to make a sandwich and cover with the garlic mixture.

Repeat the above steps with the remaining 2 slices of bread.

Heat butter in a pan and cook the sandwiches till both sides are light golden in colour.

Cut into long pieces and serve with a sauce of your choice.
Neha and Anshu are two foodie sisters from Bihar. They believe that cooking with love feeds the soul. They focus on creating recipe videos that are easy to recreate and can be cooked with easily available ingredients. Log on to their Instagram page @FoodiesFoodCourt for simple and authentic recipes.