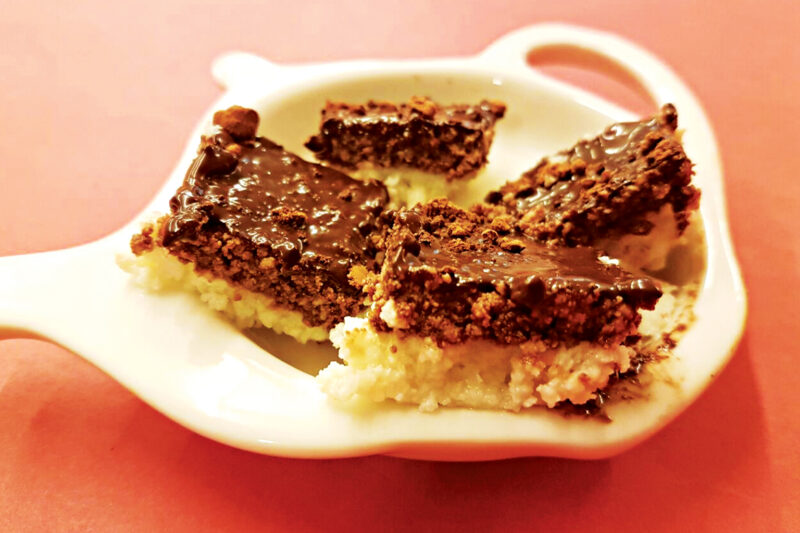 INGREDIENTS
200 grams paneer or cottage cheese
2 tablespoons cocoa powder
2 tablespoons powdered sugar
2 tablespoons chocolate syrup
Sliced almonds (optional)
METHOD
Place the paneer in a bowl and mash it.
Add powdered sugar to it and mix well.
Divide the paneer into 2 portions. Add cocoa powder to 1 portion and mix it well.
Evenly spread the sweetened paneer in a container or dish.
Add a layer of chocolate paneer above it. Press it down to spread it evenly over the white layer.
Pour chocolate syrup on the chocolate paneer and spread it evenly.
Sprinkle cocoa powder over the top. You can also add dry fruits like sliced almonds.
Let the mixture set in the refrigerator for 3 to 4 hours.
Cut the chocolate sandesh into small pieces and serve cold.