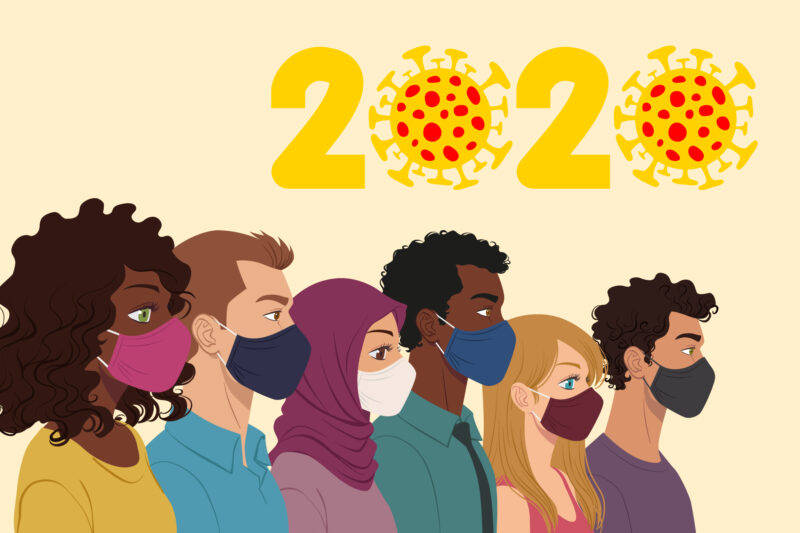 COVID-2020: Tough Times
This was a hard year, 
Less to cheer and more to fear; 
Millions of people died, 
And the rest of the family cried. 
There was a lockdown, 
In all cities and towns; 
Online education and schools, 
Online fun and tools.
More tough as we move ahead, 
And as they said; "Do not lose faith, 
Even though COVID is to hate". 
Vaccine was getting tested, 
While at home we rested; 
Doctors and nurses worked day and night;
To give COVID a tough fight. 
We took nature for granted and exploited it all,
It took its revenge with a virus, and all of mankind can fall;
We hunted and killed animals and plants, nature's army, 
Now, the virus made the animals and plants safe and free. 
People with the virus and people from outside, 
Stay in a fourteen day quarantine, aside; 
Jobless people die of hunger, 
lack in faith and are on bases on fate, 
Give these people jobs and a source of income 
and save them before it's too late; 
Suffocating, irritating masks, 
To handle, all home tasks; 
Screen time is a new difficulty, 
Over-screen time can make your vision blurry. 
We may have won a battle, but not the war,
The battle was hard, so the war is going to be too sour;
Now, if we go together, help and correct each other,
We can stop this virus from spreading further. 
If we all collaborate, we can win, 
Don't go out unnecessary, in battle terms, it's a sin; 
More mutations to give us a fight, 
Brace yourselves, this battle is going to be tight!!!