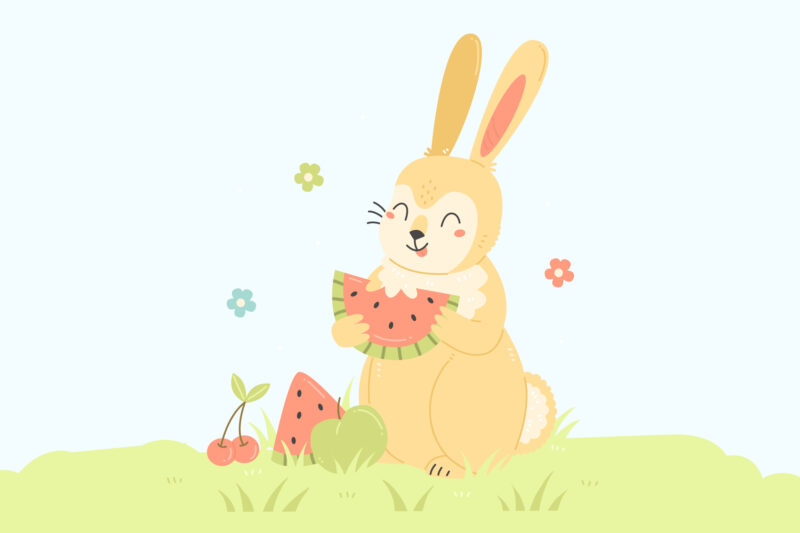 A rabbit named Dude,
Was searching for food!
He felt the wind roaring around,
And the leaves were falling on the ground!
When the sky was nearly darken,
He saw a green melon!
He tried to lift it up,
But he huffed and puffed!
He called his brother to lift it,
He lifted up because he was fit!
He never ate such a delicious meal,
This is what he did try to steal!
He ate his yummy dinner,
And left for his house which was near!