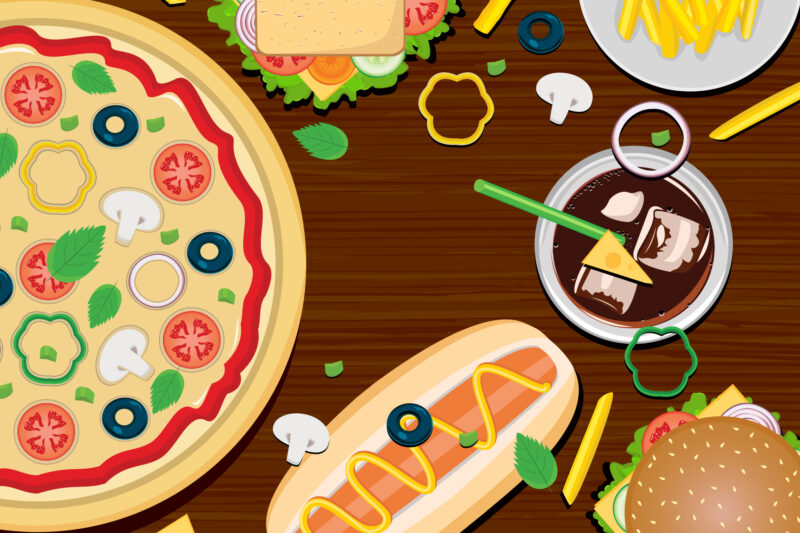 Pizzas and burgers,
Loaded with toppings and cheese.
Just a few clicks on your phone,
and they are delivered to you with ease.
Waffles and pancakes with maple syrup,
but within minutes everything is gobbled up.
Kachori and samosas with chutney on side,
just the thought makes me hungry and wild.
Pastries and truffles with sprinkles on top,
please give me more I don't want to stop.
But now let's snap back to reality,
because all this food is a tsunami of calories.