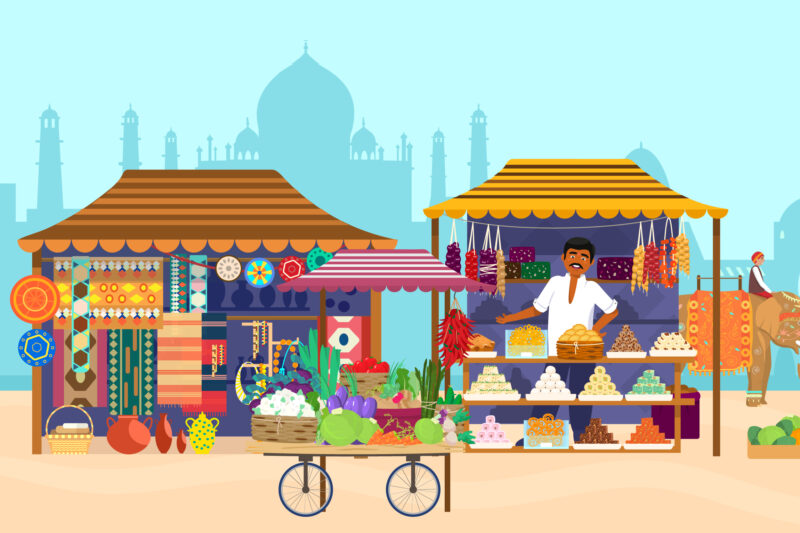 Hot cups of tea,
are served ready.
On small tea stalls,
beside huge shopping malls.
Jewellery shops with chains and bangle,
paired with sets of earrings that dangle.
And saree shops with pretty colours and dyes,
catching all the woman's eyes.
Grocery shops loaded with pulses, fruits, jaggery
Indian markets are exotic, don't you agree?