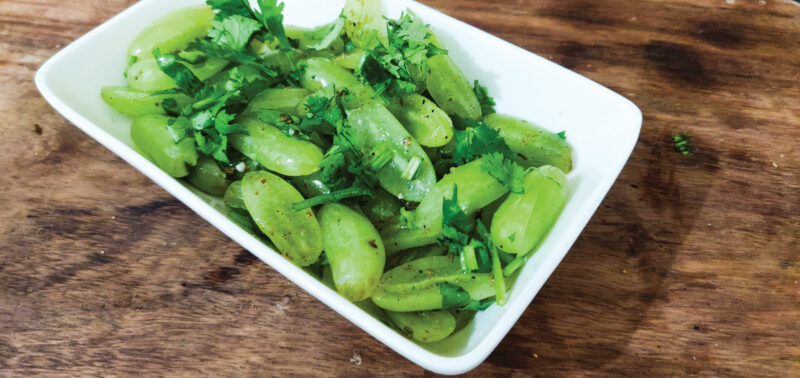 INGREDIENTS
1 cup green grapes

2 teaspoons green coriander, chopped

1 teaspoon honey

2 to 3 pinches red chilli powder

¼ teaspoon chaat masala

¼ teaspoon dried mint leaves

½ teaspoon salt

1 to 2 pinches black pepper

1 teaspoon lemon juice
METHOD
Slit the grapes into 2 and keep them aside.

In a small bowl, mix the honey, red chilli powder, chaat masala, dried mint leaves,

salt, black pepper and lemon juice.

Add this honey dressing to the grapes.

Add the coriander and mix well.

Serve chilled.
This recipe has been created by Rakshita Dwivedi. Her blog, recipedabba.com focuses on helping kids adapt to and explore healthy food.