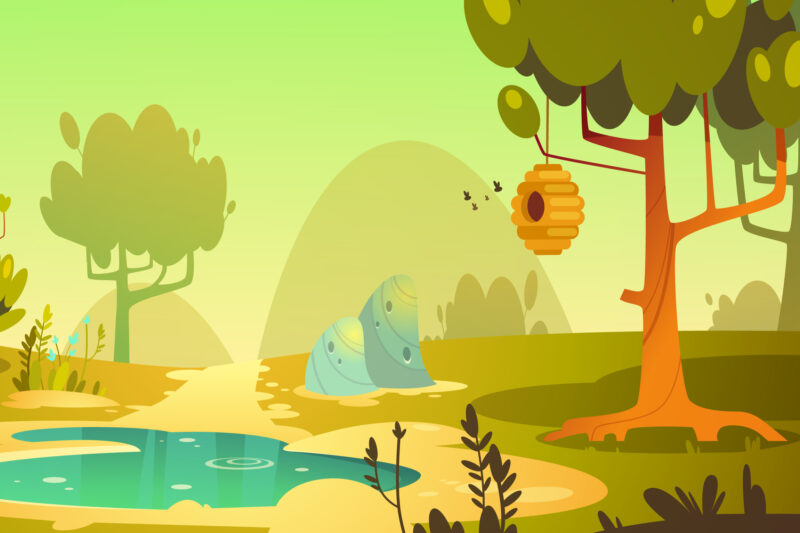 As the cool, refreshing breeze caressed my face, I heard the hypnotising buzzing of the bees from the hive resting high up on the oak tree that stood tall and magnificent in the bright rays of sunlight. Phewa Lake had colourful boats and little swans, as white as snow, swimming around gracefully. As I sat down and ran my hands through the fresh, lush green grass, I caught a glimpse of the paragliders flying like free birds in the sky, The tiny yellow daffodils and petunias were beckoning the bees and butterflies. I reached out to feel the delicate velvety petals of the rose, which, along with its enticing fragrance, made me overjoyed. I stood up and went towards the chilly lake, getting ready to take a dip in it and relax in its gelidity. As the cool water embraced my skin, a tiny blue finch perched itself on my shoulder. My face lit up with such an ecstatic smile, wondering if there could be a better example of peaceful co-existence.
I gazed up again to watch the paragliders soar through the clear blue sky. However, my gaze was interrupted by a little tap on my shoulder. At first, I thought that it was a bird's dropping! When I looked up, I saw a few large, fog-grey clouds and suddenly the sky turned as black as coal. A few more drops from the sky turned into a drizzle and very soon, a deluge of rain was bucketing down. The fresh fragrance of the earth was so divine that, though the blustering wind howled and reeled, with the torrential rain pounding down on the mucky ground near me; it felt so magical that I simply closed my eyes and took deep breaths to enjoy the mystical moment.
This is Pokhara! Truly a paradise nestled in one of the many magnificent valleys of Nepal. Its enticing beauty engulfs many a human soul starving for the bliss of mother nature. There could not be a better escape than this, after two long years of confinement to our homes during the pandemic with no other sight but the concrete jungle that we live in. Though we had heard about the sublime beauty of Pokhara in Nepal, it was not until we actually saw for ourselves that we realised how heavenly it is!