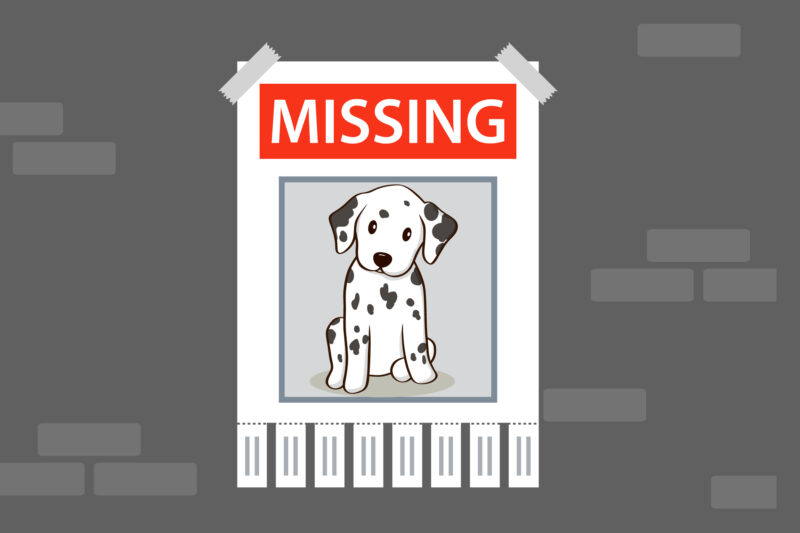 It was a scorching summer morning. I was going with Avni and Arun to Arun's house for an urgent meeting for our detective agency – The Triumphant Three. I know it sounds strange, but it does the job. We are currently on a case to find Rovan, Avni's dog. He's a missing dalmatian. He is 1.9 ft and weighs a whopping 20 kg, heavy for a dog. He has been missing for three days. 
After getting off our cycles, we went straight to Arun's room to discuss, The case of Rovan. Avni's dog was last seen near our prime suspect and nemesis Aaron Kumar's house. "There are no other suspects," I spoke.
We hopped on our bikes and went to Aaron's house. His house is a huge duplex. Did I mention, that he's posh, snobby and rich? Plus, he has a Thrust SSC! After a spot of snooping around and spying Arun finally found something, there was a trail of crushed doggy treats leading to Avni's house, signalling Rovan was kidnapped by Aaron.
The doggy treat crumbs are minuscule. We knew that Aaron kidnapped him. Now we just needed proof. Avni screamed abruptly, "I know who kidnapped him. It's Anthony, my brother. He brought a pack of doggy treats. He put the treats near Aaron's house to make him look guilty!" She explained. Hearing this, we jumped onto our bikes and headed out to Avni's home. As we got there, astonished Anthony met us. Avni hit him. "Where is Rovan?, What have you done to him?" "OW, what are you talking about?" yelled Anthony. "I did nothing!".
"Tell us the truth, you bought a pack of treats and used them to lure Rovan to Aaron's house to make Aaron look guilty while you go free. Isn't that right?" Avni screamed. "Those treats were for my friend's dog. You can see the receipt. It clearly says 12/2/23!" he answered back. Today is 27 Feb 2023!
Suddenly a noise interrupted us. "Woof", Rovan ran out followed by Avni's dad came out immersed in mud and leaves.
"Your Dog.." he began.
"Rovan!", Avni cried and hugged him.
I've spent 5 hours finding that hound in Aaron's house. Where's my thanks…" grumbled her father.
"That explains it! Rovan must have wandered off. Your dad used treats to lure Rovan!" I said happily!
" That hound was in the garage!' Avni's dad bawled "He was under that stupid Thrust SSC!"
"so Aaron did kidnap him after all!" I muttered
Anyways the bottom line is? Avni got Rovan. Aaron was grounded after a supreme court-like gathering of the neighbours. After a coaxing, to tell the truth, which was as expected- a sullen "OK, I did it, but I fed him and treated him well, so I should be rewarded." Which was met with a 'NO!'
I was happy. So happy that I decided to write a story. (Which I seldom do). The story you have finished reading now.