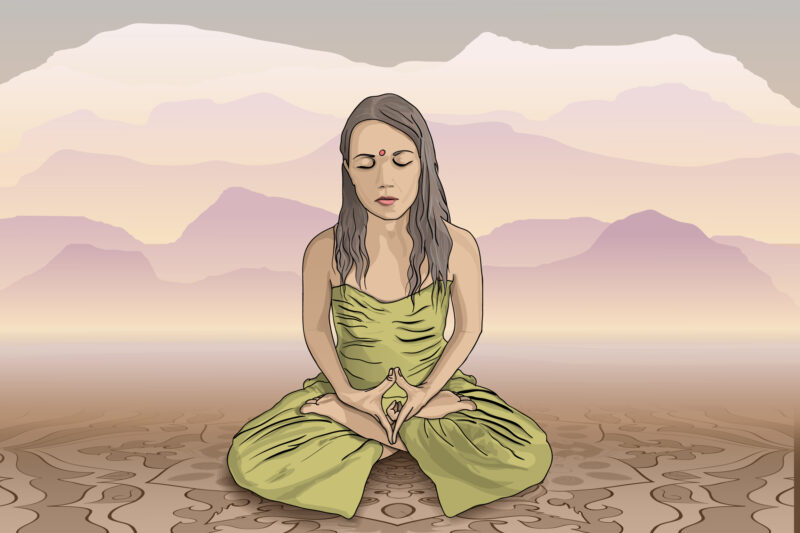 Once upon a time, there lived a girl named Rubella. She was very elegant and calm. Then once on Christmas Eve, she was celebrating the day with her family, when suddenly a knock on the door, and the whole world changed for her. . . 
She could see a very crystal radiant light coming from somewhere in front. She looked back and her whole world just disappeared in just a second. She was taken aback.
She could now find herself in a vermillion sky filled with positivity and love. A crystal cover appeared in front of her and when she broke it she found herself in a dress of roses covered with bright lightning-pink gems.
As she was noticing all the things around her, a fine lady told her that "Dear Rubella, welcome back to your own world of roses" Then Rubella seemed quite confused and asked "World of roses? What is it?" The lady had told her that "Dear you're one of the princesses of King Alqa, you were cursed around 25 years ago and you were born on Earth as a little child, Rubella. Your curse is finished now, and you're back to your own world now."
Rubella said "Are you, Lady Marcy? And if yes, then I'm again in my conscious now ", "Yes dear, you are!" said Lady Marcy.
Rubella then met her family and friends and gained her power again as a princess.
The moral of the story is that:
There can always be another you inside you if you feel that you're depressed then find another you and do hard work. You might also have to do some adventures!!