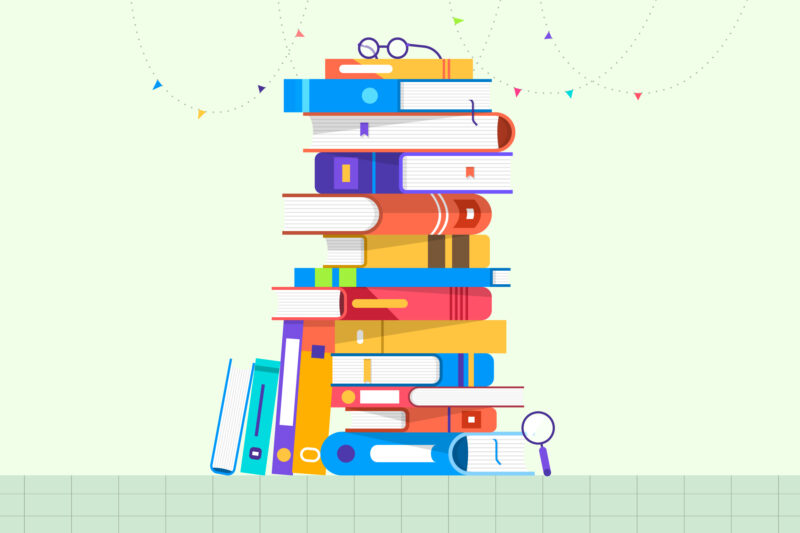 I once read a quote that said "Reading is to the mind what exercise is to the body." Reading is a very magical habit. A book is many-a-times a good friend, a philosopher and a guide.
One can start reading at a very young age, but cannot discontinue it Once it becomes a habit. Everyone is a reader; they just haven't found their favorite book yet.
My journey with these books started with reading 'Magic Pot' (a children' magazine) at the age of three, from there to Amar Chitra Katha, Tinkle and now I have moved on to the novels. I have made it a habit to read at least a few pages of a book each and every day.
A lot of information is there on how the world was/will be. These books are in different types called 'genres' . A few of these genres are fantasy, fictional, mythological, Sci Fi, non-fictional, educational, classics Etc. Each of these genres have their own specific influence on a person. For example, fictional books develop a world of imagination in the reader's mind.
I have a good collection of books at home. Even at school, I often confine myself to reading a good book from the library. My parents have also subscribed to good magazines like Balavihar, Tell me Why, National geographic Kids, Robin age for me. I read the same book multiple times to refresh my memory. My parents have forcefully donated a portion of my collections to many school libraries to manage space much to my annoyance.
Nevertheless, I ensure that my collection is replenished with other new ones. I also have e-books in Kindle.
Books also come in series, which means that one story has multiple books for what happened later like 'Harry Potter' (With 8 books), 'Percy Jackson and the Olympians' (With currently 45 books). Some books are a series, but are not connected to one single storyline, the stories by Elizabetta Dami (Geronimo Stilton), Stories by Charles Dickens (like the
Christmas Carol, Oliver Twist, David copperfield), Agatha Christie (like Poirot Investigates, Mystery of the Christmas pudding, Murder on the orient express), Arthur Conan Dyle (Sherlock Holmes), Books by Enid Blyton (The famous five, Nancy drew) etc. Some books have branches collected to other storylines, Kane Chronicles, Magnus Chase and the gods of Asgard are branches from the Percy Jackson series. Some series have mini stories in between them, the singer of Apollo is a mini story in between the Percy Jackson series.
I also enjoy books by Mrs. Sudha Murthy, in which she mixes her personal experience with some fiction and makes it quite enjoyable for readers like me. I have also read books by C.Rajagopalachari (Ramayana & Mahabaratha), Amish (Sita the Warrior of Mithila).
Evidence states that books existed from the 14 th century BCE. The earliest book ever found is the epic of Gilgamesh.
Buying books is like a sport with a small tinge of magic. Family friends and relatives often find it easy to give me a gift – 'a book'. I personally believe that 'a good book expands your vision of the world, makes you respect a point of view different from your own, but above all, it influences you to think about the same thing differently'. Reading books also helps you improve your vocabulary and grammar. It can be in any language of your choice.
So, if you don't read, start reading today.