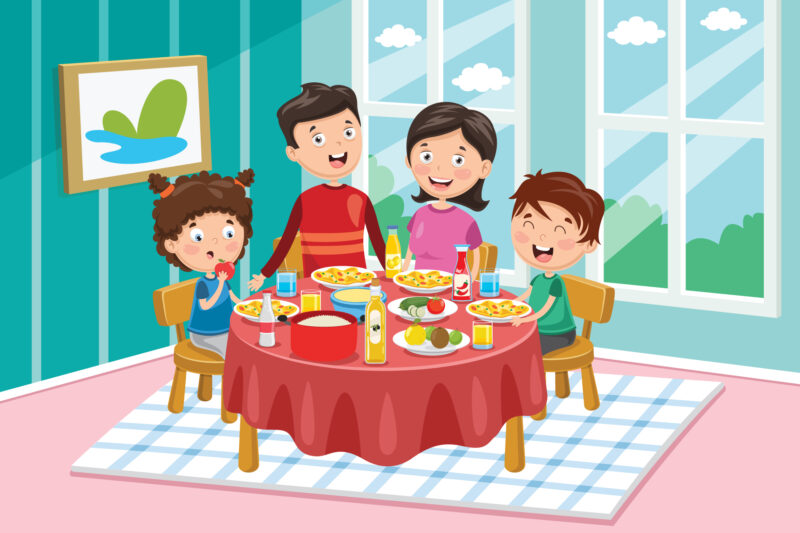 My Parents Anniversary
Tomorrow is my parent's anniversary, I am 9 years old and usually, all the limelight is stolen by my elder sister who is great at making greetings and gifts. I do my bit every year by making greeting cards on special occasions like these but usually get artificial praise as they look faded in front of masterpieces from my sister. This year I have done nothing so far, as I was busy watching my favourite Marvel stories on TV and did not realise the time fly. While my sister managed to make a photo frame and beautiful multi-layered greeting card. She came to me showed this and said, "Shreyas how is your preparation with the gift".
I started to grow worried as I had no time and no new ideas. I told her I have not done anything yet, but I will do something by tomorrow and continued watching the movie. The next day morning, wishes poured in from friends and family. At breakfast, my sister planned to wish them gifts and greetings. She is actually very nice to me as she also brought a backup gift for me in case I did not manage to prepare one on the day. I had no time, so I could only manage to write a thank you note to my parents.

Both of us went to my parents with love, expectations, and a little bit of anxiety. My parents were busy talking on the phone, we called them for breakfast prepared by us, toast with coffee. My sister presented the photo frame and a greeting card while I handed them a paper pocket with two small thank you notes. My mom and dad were delighted to see the gifts and greeting card from my sister and then they looked at my thank you notes.
My efforts for this occasion was not so much so I had little hope that they will like it. And to my surprise, I could see them feel very emotional and in no time it was on their WhatsApp status. The thank-you note picked up a lot of attention and love. My mom read the thank you note loudly, "Hello Daddy, I wish you a happy marriage anniversary. You helped me prepare for my exams and also you helped me to make friends. You helped me in many ways. Thank you" "Hello Amma, I wish you a happy marriage anniversary. I know that how much you work for me. You helped me prepare for my exams and you helped me in many ways. Thank you"