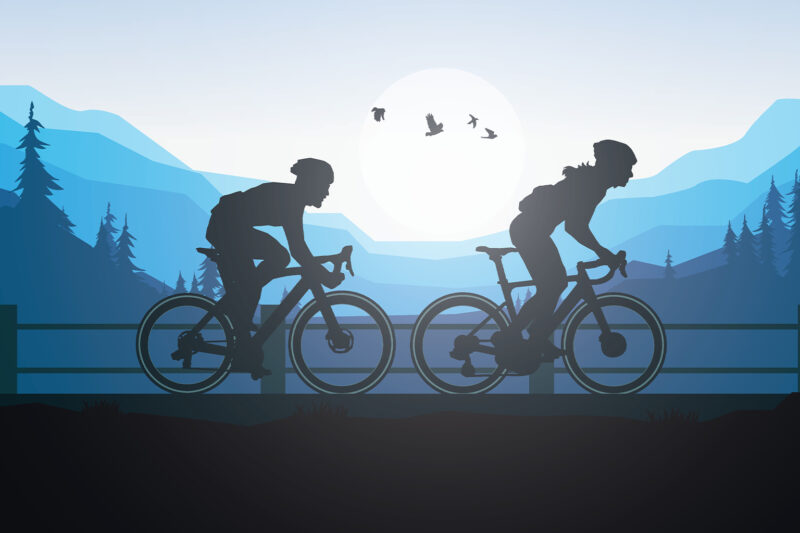 Crashing mindlessly and being the cause of maddening honks in the middle of the road is a habit I developed at around the age of five or six (When I triumphantly discovered that the world can be explored on cycles without supporters).
And now, many years later, I have been presented with a new cycle only to discover that I've not lost that old habit.
Hence, anxious to make the passers-by envious of my prized possession – the latest model of the Rock Rider cycle, I zoom across the streets taking full advantage of my access to these roads.
Occasionally, I stop for munching on a samosa, emptying the last of the friendly panipuri seller's chaat, taking advantage of the friendship between grandfather and the icecream man by relishing his sweet frozen desert for free, trying to remember which gali or road I had taken a turn from, or just to irritate an old uncle by being an obstacle on his path.
Here, in my granny's neighborhood, I tend to lose my way in the numerous paths. This usually results in the danger of losing accompanying friends, to whom I offered to 'lead' the path. But, remembering the vastly spread-out friends of my grandfather, I have the freedom to pick the path I want to, lose my way, and run into an old friend of my grandfather's. I find this an excuse to stop at various houses, enjoy the multi-cuisine lunches and continue with my journey. I am fortunate enough to never run into an old foe of his instead. But if I ever do, my cycle won't disappoint me in its speed to escape.
So, here I am, riding my cycle, relishing the cool breeze whipping through my face, as I (almost) crash into a watchman, but being an elderly one, he doesn't mind (he might probably have a practice of running into foolish and absent-minded cyclists like me).
Now that I think of it, I realize, that (like my life)
My cycle's route does not have a destination. I endlessly ride my overworked cycle not just for the sake of the destination, but for the sake of the journey. However, my philosophical thoughts are interrupted as I meet a seemingly busy scooterist by nearly running over him. I say 'busy' because I see him chattering furiously on the phone (which is well-balanced between his neck and shoulder), angrily muttering something about time – wasters to his listener. I would understand if he was voicing his opinion about me to his friend. I also realize he is wearing a helmet, in case mindless cyclists like me threaten to physically harm him. But he is neither elderly nor kind and does not seem to be patient with my feverish attempt to imitate the circus by balancing on my cycle. So I get out of the way and let him carry on with his busy schedule.
I may not be an expert at this, and cycling may be one of the countless skills I miserably fail at, I manage to have hundreds of bumpy dents on my cycle which act as a souvenir of another memory of an accident, and I also manage to have regular cycle accidents with half the Indian population and still don't have a proper destination. But again, cycle rides are meant to be eventful, aren't they?