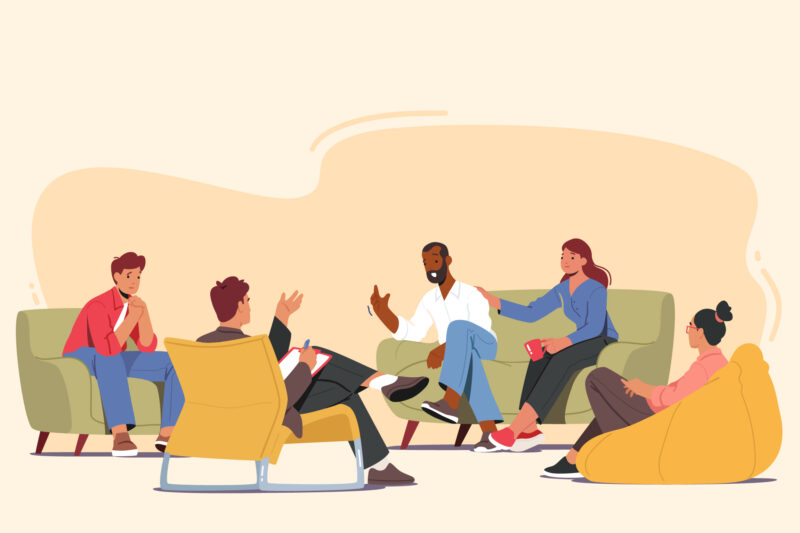 Reshma was a psychologist. Once, she was sitting among her colleagues. She then told them about an incident. She said, "I was weak in studies. One day, I was studying. I got up and went out of my hostel room to freshen up. I saw a black coloured envelope which was lying right outside my door. I thought surely, it would be a mistake who would write me a letter? But the envelope had my name and address clearly written on it. I picked it up and started reading.
Miss Reshma,
I have heard that you are a psychology student and this to that you were a brilliant school student who has now become a weak student. You have been failed in the exam which is the last attempt to become a psychologist. All this information concludes that you just learn, you don't take things practically. In the school, you topped buy cramming. But now it is the need of understanding. I know a way through which you can score good in your exam.

Narrating the incident, suddenly Reshma stopped and said," just leave it "but her friends enforced her to tell them the hole incident.
Reshma begin again and said the letter ended with a phone number. It also asked me to dial the phone number and find the way of scoring good in the exam. At the last my eyes searched for the writer's name , it was written your well wisher. At that time I just forget everything, I dialed the number but I was really surprised as I realised that it was my mother's phone number. I checked the number twice but that was my mother's. I was unable to understand what was happening. Hurriedly, I called my mother. No greetings ,no wishes, just the questions about the letter. My mother said," calm dear ".Now listen, I am not so known about psychology as you but I too know a psychological fact that if you have a problem, you face more problems and if you look for a possibility, you see a number of opportunities waiting for you.

This is one of the basic facts that you are studying. It is also a moral value. Think positively and work hard! you will surely win. What you are studying is a part of your daily life, so what you learn is not just the answers of the question paper, but it is also a magical pen which helps you to answer questions without learning. One more thing, leave cramming! I said," mom you are really the most intelligent once in the world". In this way Miss Reshma the best psychologist across the country ended narrating one of the episodes of her success story.
Moral – Don't be a crammer . Take your lessons practically, its the only way of becoming intelligent