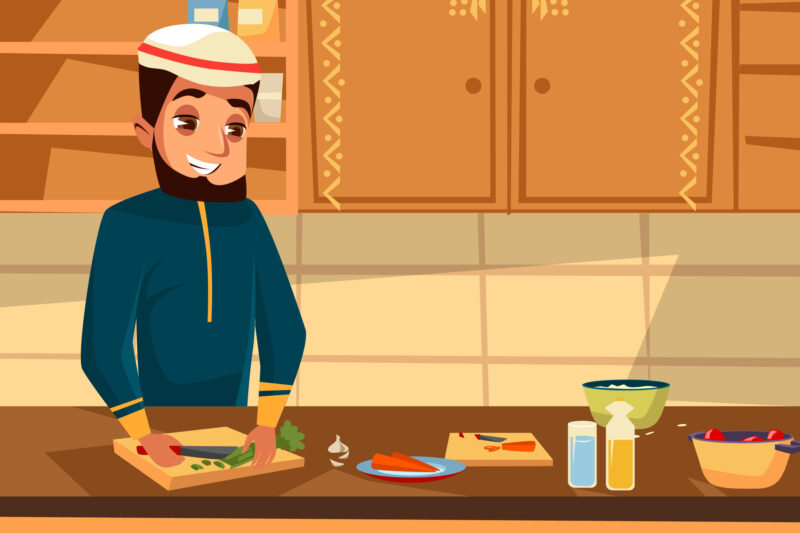 One of the people I remember most is our cook, Allaudin, a Muslim leprechaun who always wore a smile on his face. I can not remember him without a smile. His smile was for all seasons. To me he was from an ancient age- first looking after my mother and then hereditarily engaging in serving me. Allaudin was an entertainer and a storyteller- he would put spices in his stories just like in his delicious treats.
It was way back in 2018, when he took us to his village- Ghutiarisharif. I had asked him a series of questions about the village and I had come to know that it was a tiny suburb in the hinterland of 24 Parganas which boasted of a mazaar of Pir Ghazi Mubarak Ali.
"Who was Pir Ghazi?"
He laughed and said, "Many years ago when Aurangzeb was the king, it is said that our village was hit by a terrible drought. People say that when this happened, Ghazi Sahab had performed such an intense meditation that suddenly the rain came down and painted the village with greenery and happiness once again. We celebrate the sacrifice he made for the people to this day babu, babu"
"And why such a long name, Allaudin?"
This had made the masi who was cleaning the corridors laugh. "At that time everyone had a long name, Babu"
"But you have only Allaudin…"
Talking of names, I have always addressed him as 'Allaudin' which I learnt from my mother who had in turn learnt from my grandmother. Therefore, he was always Allaudin to me, and still is.

On reaching I found his house was in the narrower veins of the village. Opposite to a little pool, there was his house- a mud hamlet! Women emerged out of these hamlets, and welcomed us with a smile. They were all shy, and in their untidy clothes welcomed us heartily into the house.

Allaudin seemed to be engaged after we were brought, but a lady was always at the service. I never thought that the journey through this rough and bumpy road would take me to this world with a difference – we think if only we have a great room with an expensive look, we can host big, sophisticated parties. But that day I realised that despite the lack of space, money, and formality there are people who still love to entertain people in their own way.

With just two or three simple dishes, these people still can win your hearts simply because they have nothing to show off -they just do whatever their hearts ask them to do. Such a generosity I never have encountered before. What is more, their offering was made unreservedly and with no expectation of receiving anything in return.

There are many lessons to learn from Alauddin and his family -what it means to be happy and a meaningful life and how relatively minor role money and possessions play in such a life.