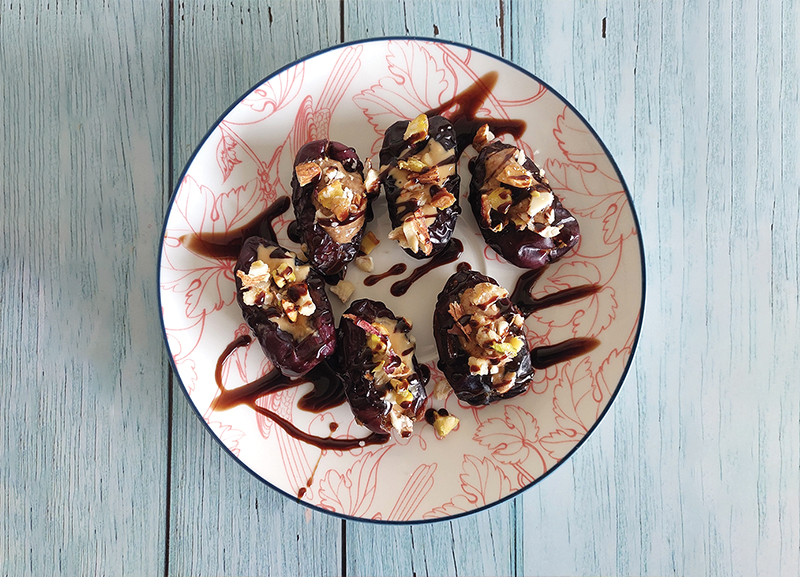 INGREDIENTS
6 dates
2 tablespoons peanut butter
2 tablespoons almond butter
2 tablespoons mixed crushed dry fruits
1 tablespoon chocolate syrup
METHOD
Ask an adult to cut and de-seed the dates.
Fill a few dates with some peanut butter. You can use a small spoon to help you.
Fill the balance dates with almond butter in the same manner (if you don't have both, use any one nut butter for all).
Sprinkle the dry fruit mix on the nut butter.
Now pour some chocolate syrup all over the dates. Enjoy your delicious snack!
Mayura Sidharth is a nutritionist, health coach and founder of The Tiny Tiffins. The Tiny Tiffins is a venture that aims to inculcate healthy eating habits in kids. The Tiny Tiffins prepares customised meal and tiffin plans for kids and also provides counselling for parents about eating issues in children. You can reach her on Instagram and Facebook @thetinytiffins