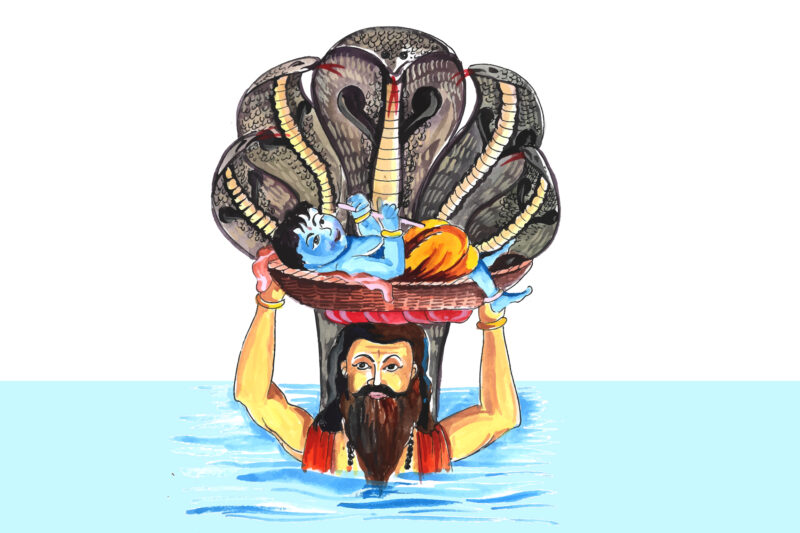 The sky is covered with dark clouds,
He made everyone sleep to avoid the crowds.
Every soldier has fell asleep,
Breaking the silence is the sound of a weep.
It's Devaki weeping in happiness,
Knowing that He has born to eliminate all wickedness.
The clouds thundered,
From the clouds, water showered,
Just to welcome Him!
Nature is purifying herself for Him.
Finally the sounds of a newborn was to be heard,
He really has kept His word!
At last, Devaki was embracing a baby,
Seeing the bluish black skinned boy,
how happy was the lady.
It was the day when Krishna took birth,
Just to establish justice on the Earth.
The doors were flung open,
The iron chains were broken.
Vasudev took him in his hands and set out,
He was carrying him so he had no doubt.
The five hooded snake came to protect him from getting wet,
His whole plan is all set.
The Yamuna river is giving him a way,
Vasudev is focused and doesn't want any delays.
Finally they reached Nanda Baba's home,
Lord Krishna, Himself has come to Vrindavan but the people there are unknown!
From here the unforgettable pastimes will start,
These mischieves are going to stay forever in our heart!