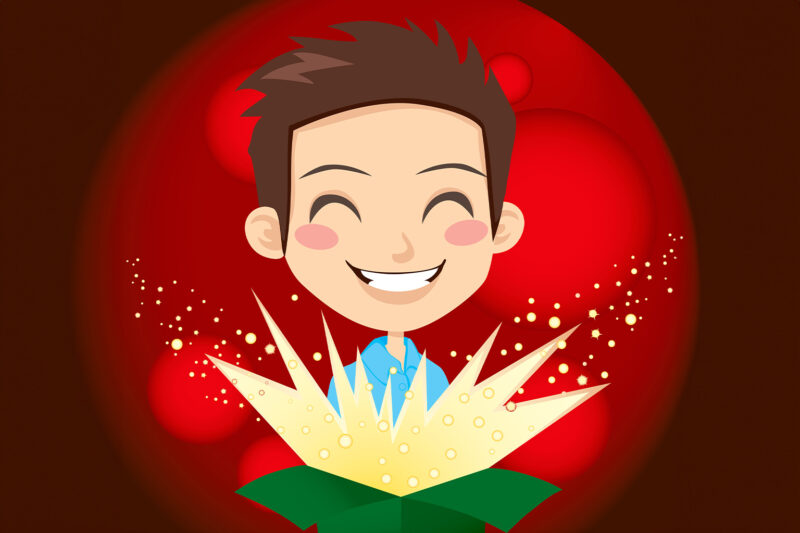 Once upon a time, there lived a boy named Aaron. He loved performing magic tricks and had also won a lot of competitions. He also had two best friends, Michale and Carla. Aaron was an amateur magician, so many props were scattered in the attic.
One day, Aaron was organizing his closet, and a deck of cards fell on the floor from one of the shelves. Aaron carefully opened the deck and removed the cards. All of them were just a bunch of jokers. Then, Aaron went down for dinner and thought to himself- "I hope Mom made something good for dinner!"
He was walking downstairs and saw that a variety of food was presented on the dinner table, from appetizers to crusiens and even dessert.
Aaron was completely shocked and believed that the cards had something to do with it.
Aaron ran upstairs and, and counted the cards, one of them had just disappeared!
Then, Aaron started to think for a moment and then said-
"I want to learn how to speak French, play fencing, origami, public speaking, acting, and every other skill that is there to hone!"
All of the cards started fizzing and sparkling and flying out everywhere, and all of them disappeared except for one card that said-"Tear me if you want it all to go away."
Aaron carefully kept the card inside his closet and went downstairs, outside the next day.
Aaron was getting more awards and praise than he had expected and soon was famous around the neighborhood. One of the producers, handed over a poster for a magic show and Aaron was selected! He was very happy and filled with greed.
The Day of the magic show finally came around, and Aaron was the first performer.
His friends Carla and Micheal were worried, so they went to his house to stop the greed. Carla found the card and tore it!
Aaron on the other hand could not even say a word after his card trick failed and ran back in embarrassment.
His friends Carla and Michael were waiting for him and said-
"You should have stopped this when you had the chance"
Aaron- " Why did you do this to me, I was going to win!"
Carla-"This greed of yours had gotten out of hand, this was the least we could do for you."
In the end, everything got sorted out, and they even became best friends again!
As they say- "The Jack of all trades is the master of none!"