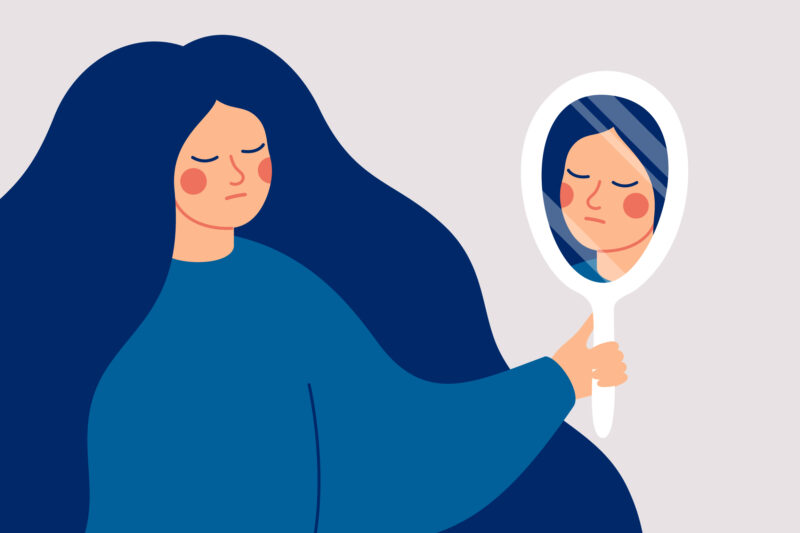 Here, take this little narrow mirror,
It specializes in imparting narrow minded ideas
It will not only crumble your mind very superior,
upon swallowing even your sturdy pancreas!
Look to yourself by entering in and jumping out
I was just so confident, beautiful and pretty superior
Out I feel very ugly, rabbit -faced, in oval snout
"Don't panic, It's the real YOU!" she replied
Who is this poisoner, who replied?
She is the trespasser!
I wear a mask of a happy face
Which I got from the hollowness of an empty well
To show no depression on my slate
I now know, I do have it very well,
As am made to realise, it's the worst part of my fate..!
So as not to have born, glorious like them,
I am poisoned by the branches of: not hemlock but the cherry blossom,
"I am so ugly Maa?" cries the five year old me,
This makes me fear,
"Don't say that…
Nooo, You are an avalanche of awesome! My dear"
I break up into pieces like a mirror,
Shining up on face, as tears roll out to convey her, my pain is unquenchable
When mater makes my martyred mind mutter
A word or two,
Solely to cry upon her shoulder,
And "Thank her!", who knows me very well and encouraged to stop smelling the odour
Of the trespasser!!