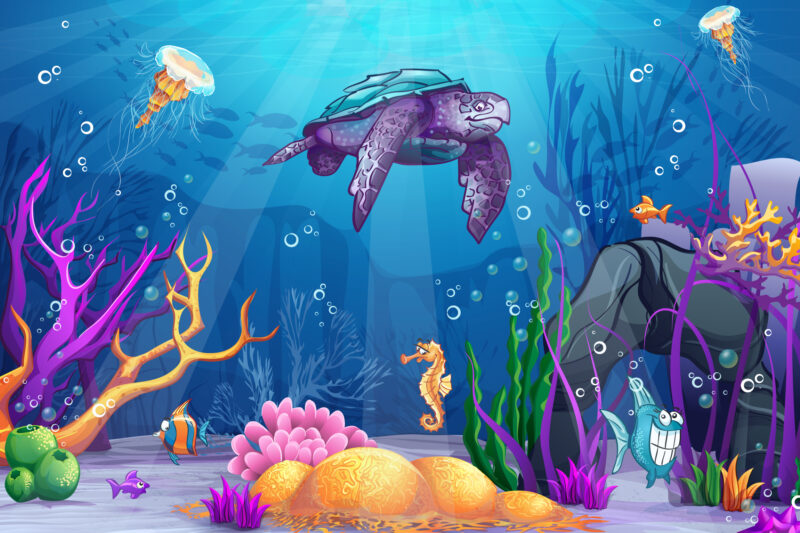 Deep underwater,
a world much more broader,
dwells there,
but with bravery & sometimes fear.
Say a furious shark,
living in the dark,
gobbles down anyone infront,
this is the way it has to hunt.
Say a coral reef,
just a home for fish,
afraid, hides behind,
so that predators can never find.
Say an octopus,
can attack very fast,
catches its prey,
with ideas that are silent or stray.
Now a starfish,
with no feelings,
stays in one position,
whatever's the situation.
This just proves how they live,
with happiness, fear or grief.
In nature, this is the game of life,
in order to strive & survive.