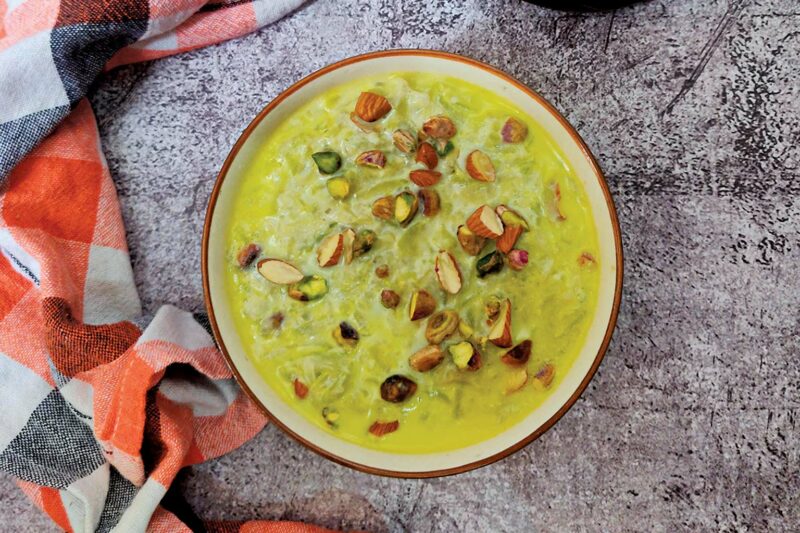 INGREDIENTS
1 cup finely grated lauki
2 cups milk
3 tablespoons condensed milk

¼

teaspoon saffron

½

teaspoon cardamom powder
4 almonds, sliced
10 raisins
1 tablespoon ghee
METHOD
In a wok, heat the ghee and add the lauki. Sauté for 5 minutes till it looks done.
Add the milk and keep mixing it as it boils and reduces. Then add the condensed milk.
Take a tablespoon of hot milk and add the saffron to it. Mix this into the boiling kheer.
Once the milk has reduced, add the cardamom powder and pour the kheer into a serving dish.
Garnish with nuts and raisins and refrigerate for a few hours. Serve it chilled.
Rakshita Dwivedi is an entrepreneur who runs Recipe Dabba, which empowers kids with healthy food choices and uses cooking as a gender agnostic life skill. She has won many awards including the Orange Flower Award, Women Disruptors Award, Homepreneur Award and Web Wonder Women awarded by the Ministry of Women and Child Development. For more recipes, follow her on Instagram @recipe_dabba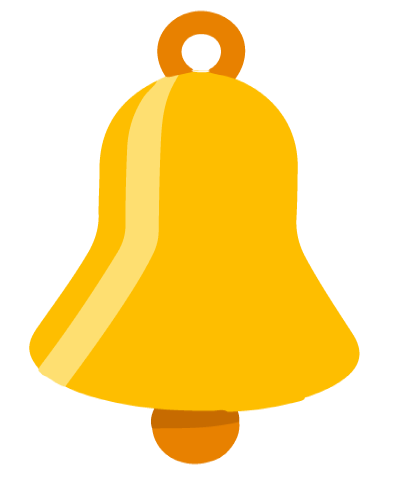 REFLECTION: Gourds Are Good!
Name 5 vegetables from the gourd family.