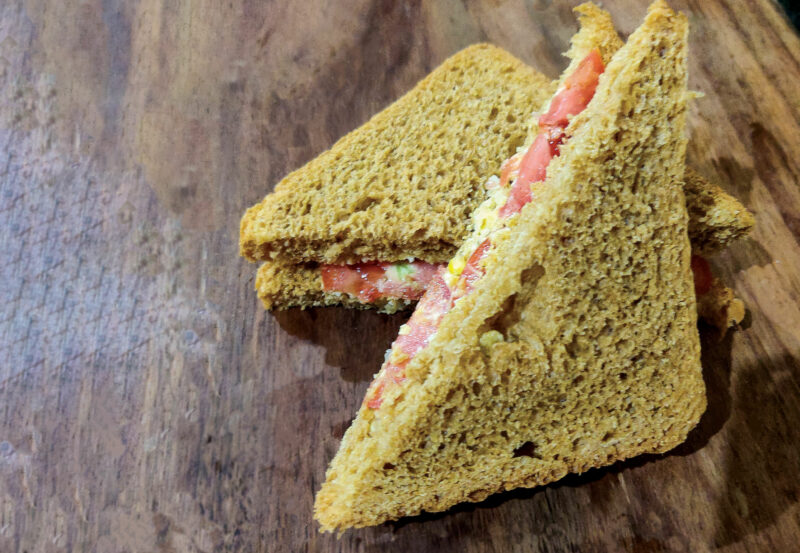 INGREDIENTS
½ cup boiled sweet corn

2 cloves garlic

4 to 5 soaked cashews

¼ teaspoon dried oregano

½ teaspoon black pepper

¼ teaspoon salt

1 teaspoon olive oil

2 bread slices

4 to 5 tomato slices
METHOD
In a mixer, add the boiled corn, garlic and soaked cashews and make a paste.

Then add the oregano, olive oil, salt and black pepper and make a finer paste.

Spread this paste on a slice of bread. Add the tomato slices and place another bread slice on top.

Cut the sandwich and serve.
This recipe has been created by Rakshita Dwivedi. Her blog, recipedabba.com focuses on helping kids adapt to and explore healthy food.