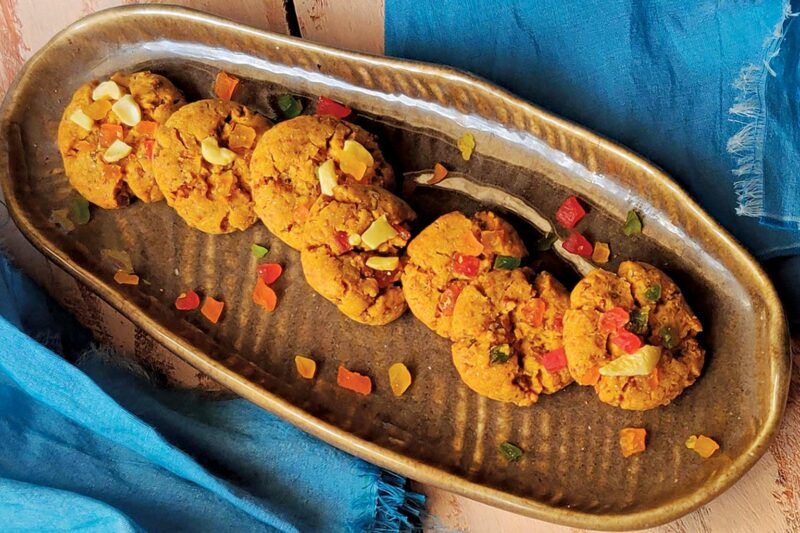 INGREDIENTS
1 cup wholewheat flour
1 teaspoon baking soda
⅛

 

teaspoon salt

¼

cup cashews

½

cup palm sugar
5 tablespoons ghee
1 teaspoon vanilla essence
2 tablespoons milk
4 tablespoons tutti-frutti
METHOD
Pre-heat the oven to 180˚C for 10 minutes.
In a bowl, add the whole wheat flour, baking soda and salt and mix well. Keep it aside.
In a mixer, grind together the cashews and palm sugar to make a fine powder.
Now, in another bowl, add the ghee and the cashew mixture and beat it nicely till the ghee and sugar have combined well. This step is very important. The ghee has to be at room temperature and not melted. Add the vanilla essence to the mixture and mix again.
Slowly fold the creamed ghee and cashew mix into the flour. You might have to use your hand but mix it gently; do not knead it. You might also need to add 1 or 2 tablespoons of milk to bind it if it gets very dry.
Gently roll the dough into small balls and roll them in the tutti-frutti.
Now grease a cookie tray and place the prepared balls on the tray with a little distance between them.
Bake the cookies for 12 minutes on one side at 180˚C. Then let them stay in the oven for 10 minutes before you take them out to cool completely.
On cooling, they will turn crisp. Store the cookies in an airtight container in the refrigerator. They stay well for 14 to 15 days.
Rakshita Dwivedi is an entrepreneur who runs Recipe Dabba, which empowers kids with healthy food choices and uses cooking as a gender agnostic life skill. She has won many awards including the Orange Flower Award, Women Disruptors Award, Homepreneur Award and Web Wonder Women awarded by the Ministry of Women and Child Development. For more recipes, follow her on Instagram @recipe_dabba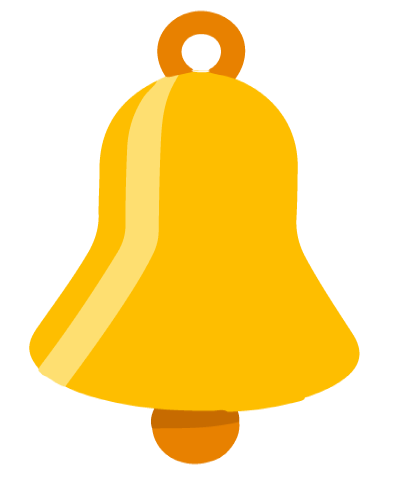 REFLECTION: Cookie Culture
Write a 100-word note on why children love cookies.