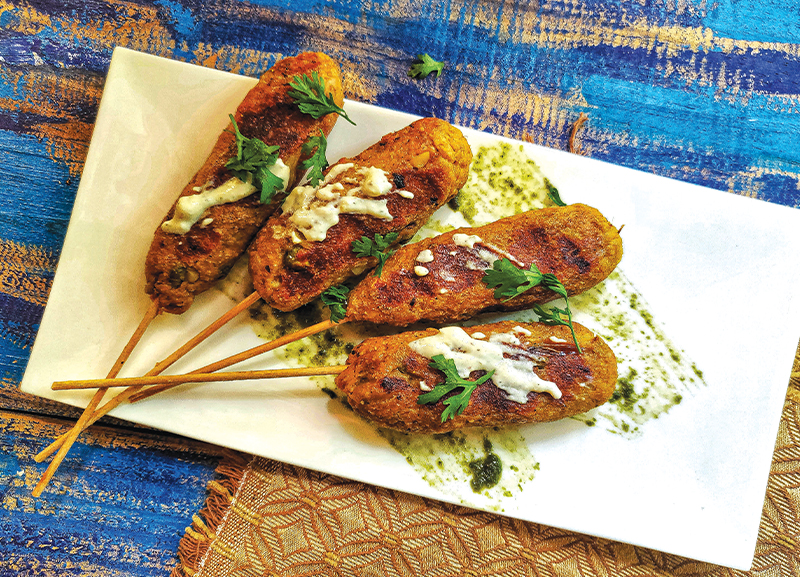 INGREDIENTS
1 slice whole-wheat bread
2 tablespoons roasted oats
1

½

cups leftover cooked vegetable

½

cup paneer
1 teaspoon lemon juice
1 teaspoon chaat masala
1 tablespoon chopped coriander leaves
1 tablespoon oil
METHOD
Powder the oats and whole-wheat bread and keep it aside.
In a bowl, add the leftover vegetables, paneer, bread and oats mixture, lemon juice, chaat masala and coriander leaves and mash them well.
Roll this mixture onto the skewers to give the lollipops an oval but slightly flattened shape.
Now smear some oil on a grill pan and grill these lollipops.
Once they are brown on all sides, serve with green chutney.
Rakshita Dwivedi is an entrepreneur who runs Recipe Dabba, which empowers kids with healthy food choices and uses cooking as a gender agnostic life skill. She has won many awards including the Orange Flower Award, Women Disruptors Award, Homepreneur Award and Web Wonder Women awarded by the Ministry of Women and Child Development. For more recipes, follow her on Instagram @recipe_dabba